Austin Butler Cast As Elvis In Baz Luhrmann's Biopic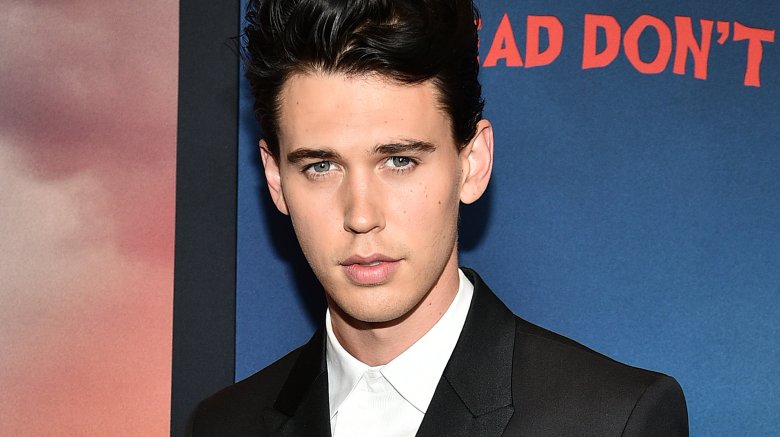 Theo Wargo/Getty Images
Hail to the King of Rock and Roll. 
Austin Butler has been cast as Elvis Presley in director Buz Luhrmann's forthcoming biopic about the rock-and-roll icon, Deadline confirmed on Monday. 
Known for his work on The Shannara Chronicles and for his recent turn in Jim Jarmusch's The Dead Don't Die, Butler will star opposite Tom Hanks, who plays Elvis' legendary manager Thomas Andrew "Colonel Tom" Parker. The yet-untitled film chronicles the astounding rise to fame Elvis experienced, going from an aspiring singer without two nickels to rub together to one of the biggest musicians the world has ever seen, "through the prism of his complex relationship" with Parker. Written by Luhrmann and Craig Pearce, the story is said to span a little over 20 years — likely from the year Parker signed Elvis (1956) to Presley's death (1977) — and will be "set against an evolving cultural landscape and loss of innocence in America."
This Elvis biopic is no small project for Butler, who is on track to become a formidable force in the film arena of Hollywood. Butler, who can next be seen in Quentin Tarantino's Once Upon a Time in Hollywood in late July, beat out serious competition to land the role of Elvis. Baby Driver star Ansel Elgort, Whiplash and Bleed for This actor Miles Teller, The King's Man star Aaron Taylor-Johnson, and singer-actor Harry Styles (who made his film debut in Christopher Nolan's Oscar-winning war drama Dunkirk) were all in consideration for the gig, having tested for Luhrmann and studio Warner Bros. At the end of it, Luhrmann was floored by Butler's acting abilities and gave particular praise to his Broadway debut in George C. Wolfe's take on The Iceman Cometh, for which Butler received rave reviews. Though he may not be the first person one thinks of when fan-casting an Elvis biopic, Butler was the clear choice for Luhrmann. 
"I knew I couldn't make this film if the casting wasn't absolutely right, and we searched thoroughly for an actor with the ability to evoke the singular natural movement and vocal qualities of this peerless star, but also the inner vulnerability of the artist," said Lurhmann in a statement given to Deadline. "Throughout the casting process, it was an honor for me to encounter such a vast array of talent. I had heard about Austin Butler from his stand-out role opposite Denzel Washington in The Iceman Cometh on Broadway, and through a journey of extensive screen testing and music and performance workshops, I knew unequivocally that I had found someone who could embody the spirit of one of the world's most iconic musical figures."
The Elvis Presley biopic is scheduled to begin filming in early 2020 in Queensland, Australia. Between now and then, Butler had better practice his lip curls and hip twirls — and perfect his peanut-butter-banana-bacon-sandwich-making skills while he's at it.