The Little Mermaid: Awkwafina, Jacob Tremblay In Talks For Live-Action Remake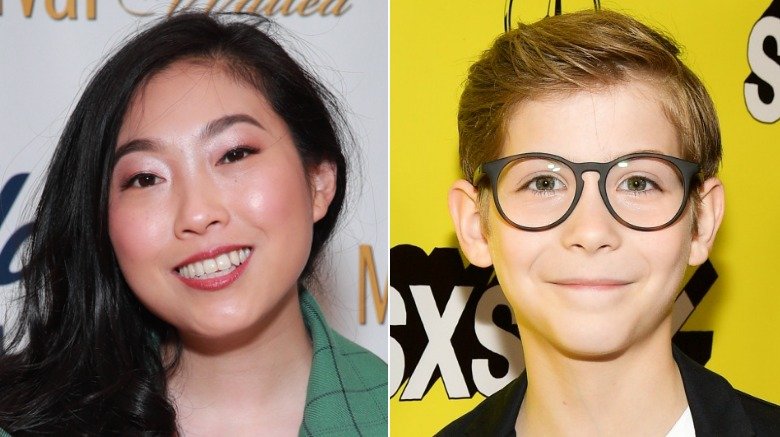 Getty Images
A couple of rising stars may be heading under the sea.
Rapper turned actress Awkwafina (Crazy Rich Asians) and young Jacob Tremblay (Room) are reportedly in talks to join the cast of the upcoming live-action remake of The Little Mermaid, according to Deadline.
Just last week, we reported that Melissa McCarthy was being eyed to take on the role of Ursula the Sea Witch, and today's news certainly seems to suggest that the casting process for The Little Mermaid is beginning to ramp up in earnest. Tremblay is being considered to voice Flounder,the best friend of main character Ariel (portrayed in the original animated film by Jason Marin), and Awkwafina is being looked at to play Scuttle, a seagull friend of Ariel (voiced in the original by legendary comedian Buddy Hackett).
Both actors have had rather meteoric rises over the last few years. Tremblay received accolades for his performance in 2015's Room, which was nominated for Best Picture and netted its lead Brie Larson a Best Actress statue. More recently, he's been featured in last year's The Predator and in Jordan Peele's Twilight Zone revival, (episode "The Wunderkind"), and he'll soon appear in director Mike Flanagan's Doctor Sleep, the sequel to the Stanley Kubrick-helmed Stephen King adaptation The Shining.
Awkwafina (real name Nora Lum) began her career in showbiz as a rapper, becoming a star on YouTube before releasing her first album Yellow Ranger in 2014. A second album, In Fina We Trust, followed last year — but considering all the film and television roles being thrown at her, she may be too busy to get into the recording studio for a third effort anytime soon. She's appeared on the small screen in series such as Hulu's Future Man, YouTube Premium's Weird City, and Netflix's Tuca & Bertie; besides Crazy Rich Asians, she's also popped up in features like Ocean's 8 and The Farewell, and she'll soon be lending her talents to the upcoming flicks The Angry Birds Movie 2, Jumanji: The Next Level, and The SpongeBob Movie: It's a Wonderful Sponge.
With the exception of Tim Burton's Dumbo, which may just have been a tad bit too Burton-y for its own good, Disney has struck box office gold with its live-action redos of its classic properties. The stage was set in 2016 by Jon Favreau's The Jungle Book, which wowed critics and grossed $966 million dollars worldwide; that film was followed by 2017's Emma Watson-starring Beauty and the Beast, which raked in a whopping $1.2 billion dollars at the global box office.
Dumbo, released in March of this year, underperformed severely — but the Mouse House rebounded in no time flat with May's Aladdin, which coasted to a cool $876 million dollars in worldwide receipts. This summer's The Lion King is tracking to obliterate that total, and it would surprise us not at all if The Little Mermaid — being perhaps the most beloved of Disney's late '80s/early '90s hand-drawn efforts — fared even better.
The flick is being directed by Mary Poppins Returns' Rob Marshall from a screenplay by David Magee, who penned that picture as well as the Oscar-winning 2012 fantasy/drama Life of Pi. The original movie's composer Alan Menken will return to write new music for the remake, with an assist from the ridiculously talented multi-hyphenate Lin-Manuel Miranda, who is also serving as a producer.
It seems reasonable to anticipate that yet more casting news for The Little Mermaid will be coming down the pike any old time now, and we'll keep an eye out for any developments that might break. The movie doesn't yet have an official release date, but it's expected to hit screens sometime in 2021.