Storm Reid In Talks For James Gunn's The Suicide Squad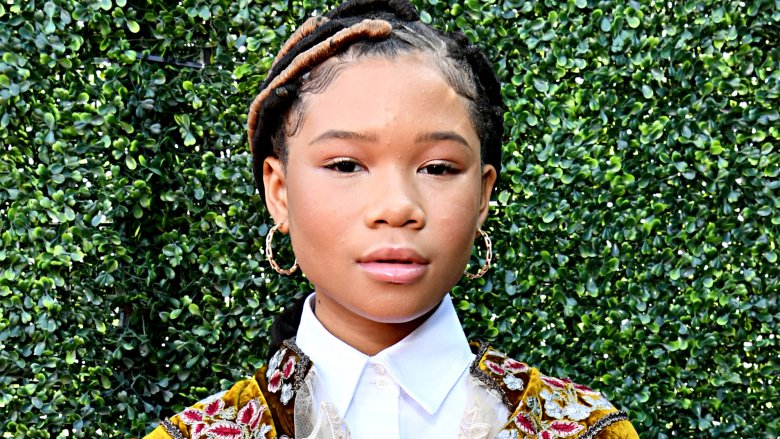 Emma Mcintyre/Getty Images
The Suicide Squad, you may have a Storm coming. 
Storm Reid, known for her performances in A Wrinkle in Time and on HBO's sizzling new series Euphoria, is reportedly in talks for a sizable role in the upcoming DC venture directed by Guardians of the Galaxy franchise mastermind James Gunn. 
TheWrap delivered the news, detailing that the 16-year-old star is the "top contender" to portray the daughter of Idris Elba's character in the film. Reid hasn't yet signed a deal for The Suicide Squad, a sequel to the much-maligned 2016 superhero film from director David Ayer that approaches the property from a whole new angle and introduces a new slate of characters, but she's clearly the number one choice for the gig in question. 
As with the character for which Reid is in consideration, Elba's character is one cloaked in mystery. Not long after it was announced that Will Smith, who played Deadshot in the original Suicide Squad, had exited the project, word got out that Elba was teed up to join The Suicide Squad. Back-channel chatter became published news, and it was believed at the time that Elba was replacing Smith as the master marksman otherwise known as Floyd Lawson, with executives said to be pushing for the switcheroo. Bu that didn't end up panning out. A subsequent scoop issued by Variety indicated that Elba is set for an entirely different character other than Deadshot, and Smith's character will not appear in The Suicide Squad in any capacity. 
Should Reid scribble her signature on a contract with Warner Bros. for The Suicide Squad, she'll presumably share most of her scenes with Elba — but she'll likely also appear alongside the rest of the gang that includes Margot Robbie as Harley Quinn, Jai Courtney as Captain Boomerang, Joel Kinnaman as Rick Flag, Viola Davis as Amanda Waller, and new-to-the-franchise stars David Dastmalchian, Daniela Melchior, and John Cena as Polka-Dot Man, Ratcatcher, and Peacemaker. 
There's a chance the daughter of Elba's character might be a crucial part of the story; perhaps someone kidnaps her and it's up to the Suicide Squad to bring her back to safety. In any case, The Suicide Squad is another big win (well, potential big win) for Reid, whose star power is growing brighter before our very eyes. 
The Suicide Squad is set for an August 6, 2021 release.