The Suicide Squad: John Cena In Talks To Join Cast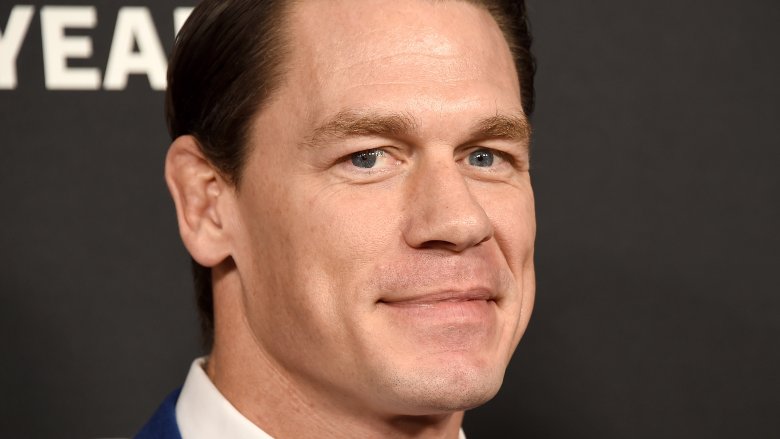 Getty Images
The Suicide Squad may be looking to beef up its cast.
John Cena, the wrestler-turned-actor who recently starred in the hit Transformers spin-off Bumblebee, is reportedly in early talks to join writer/director James Gunn's reboot, according to The Hollywood Reporter. 
If he inks a deal, the casting would continue an interesting shift in Cena's acting career — away from low-budget, often direct-to-video actioners and voice roles, and toward tentpoles such as Bumblebee and the forthcoming The Voyage of Doctor Doolittle, which is being produced by Robert Downey, Jr.'s Team Downey imprint and sports an insane ensemble cast featuring the likes of Ralph Fiennes, Rami Malek, Tom Holland, and Octavia Spencer. The Suicide Squad, by its very nature, promises to field a high-profile ensemble cast if its own; already confirmed to be taking part are Idris Elba (who, contrary to initial reports, will apparently not be portraying Deadshot), Viola Davis (reprising her role as Amanda Waller), and Margot Robbie (reprising her role as Harley Quinn). Keep in mind that though Davis and Robbie are both returning from the 2016 headache-inducer Suicide Squad, Gunn's film will indeed be a reboot, not a sequel — owing to the fact that the newly-rechristened Worlds of DC has pretty much taken the stance of abandoning any serious attempts at continuity. The Marvel Cinematic Universe it ain't, and if you ask us, that's a good thing, as trying to ape the interconnected aesthetic of the mighty MCU was simply never going to work out.
At any rate, it's not known what role Cena is being eyed for — but thanks to swirling rumors regarding the characters Gunn will be including in his iteration of the team, we can and will speculate. These characters are: Ratcatcher, a former exterminator with a mastery of poisonous gases and the ability to command armies of rats; King Shark, a literal humanoid shark who walks on the land; Polka Dot Man, who sports a suit covered in (wait for it) polka dots which he can transform into nearly any object; and Peacemaker, a vigilante so dedicated to the cause of peace that he'll paradoxically straight-up murder you if you aren't. Somehow, this seems like the most likely part for Cena, although it's been speculated that Guardians of the Galaxy's Dave Bautista has had his eye on the role. We have to admit, as great a fit as it seems like the chiseled, square-jawed Cena would be for Peacemaker, we'd much rather see him cackling madly while unleashing a horde of rats on some unsuspecting adversary; we suppose he'd also make a pretty decent land shark.
Cena's career in wrestling is a long and storied one, spanning two decades and seeing him collect no fewer than sixteen world championships. He was basically considered to be the face of professional wrestling for over ten years, and his likely impending retirement will leave a John Cena-sized hole in the sport. In his defense, it's safe to say that starring in huge blockbuster films is probably at least as lucrative a career path, and also seems like a lot more fun than constantly getting thrown around a ring by a bunch of gigantic, oiled-up men.
The star showed off strong comedic chops in last year's well-received laugh-fest Blockers, which would definitely serve him well in a James Gunn film. He also appeared in this year's critically adored Fighting With My Family, and will soon pop up in Paramount's family comedy Playing With Fire (opposite Judy Greer, John Leguizamo, and Keegan-Michael Key) and as the lead in the adaptation of the Robert Ludlow novel The Janson Directive. Indeed, it's a good time to be Cena, who looks to be on his way to conquering not one, but two spheres of the entertainment world. Of course, there are few worse rappers in the history of anything, but enough time has passed since his last attempt to get rappy that we suppose we can forgive him for that.
The Suicide Squad currently has Gunn's full attention, with Warner Brothers having set a release date of August 6, 2021; he'll see the picture through to completion before returning to Marvel Studios to helm Guardians of the Galaxy Vol. 3. We'll have more casting and plot details as they become available.