Falcon And Winter Solider Disney+ Series Scores John Wick Writer Derek Kolstad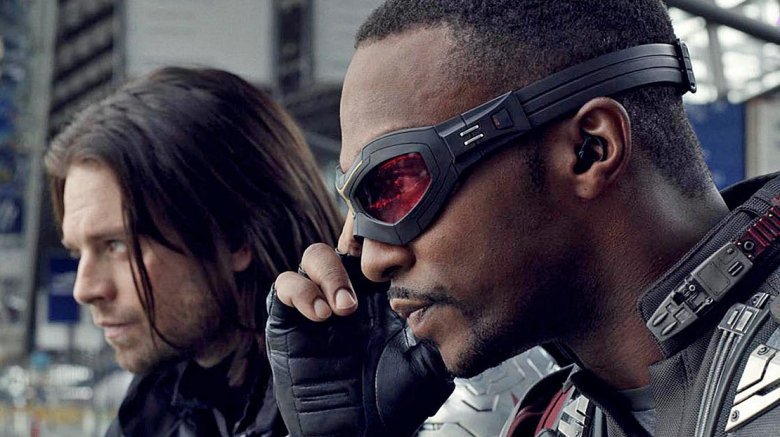 Falcon and Winter Soldier is now flying higher than ever with the addition of John Wick franchise creator Derek Kolstad. 
The architect of the bullet-blasting film series has joined the Disney+ limited series Falcon and Winter Soldier as a member of its writing team, TheWrap confirmed in an exclusive report. 
Disney and Marvel have yet to comment on the news, but it seems legit. A source with inside knowledge of the project provided the intel to TheWrap, which has a pretty sterling track record when it comes to this stuff. 
Starring Anthony Mackie as Sam Wilson (the high-flying hero Falcon) and Sebastian Stan as Bucky Barnes (the one-armed war veteran otherwise known as the Winter Soldier), the team-up series is slated to launch on the House of Mouse's upcoming streaming platform Disney+, which will become the exclusive home of several other Marvel shows including Loki, WandaVision, and a miniseries centered on Hawkeye and his protégé Kate Bishop. 
Not much is known about Falcon and Winter Soldier beyond these basics, but Kolstad's on-boarding might reveal the type of tone the series will take. Best known for birthing the John Wick franchise, a growing collection of action films that reinvigorated the genre and completely switched up the game, Kolstad is an action movie junkie through and through. Action is his genre of expertise: prior to crafting the John Wick movies that began in 2014, Kolstad wrote the action films One in the Chamber and The Package, and he's currently attached to the action-adventure video game adaptation Just Cause. Take just one look at Kolstad's filmography, and you'll see that the guy has yet to stray from what he knows best. 
Having Kolstad on the Falcon and Winter Soldier writing team suggests that the show will push the pedal to the metal, place the titular heroes in some perilous situations, and require them to channel the full strength of their abilities to escape danger unscathed. Since Falcon and Winter Soldier have largely been relegated to the secondary character rank in the Marvel Cinematic Universe, it will be wonderful to see the two show everyone what they're made of on their very own series. It certainly sounds like Kolstad will do right by the duo and help make the means to that end. 
Falcon and Winter Soldier doesn't have an exact release date as of yet, but Deadline previously reported that it's expected to hit Disney+ in August 2020.