Gremlins Animated Prequel Series Coming To WarnerMedia Streaming Service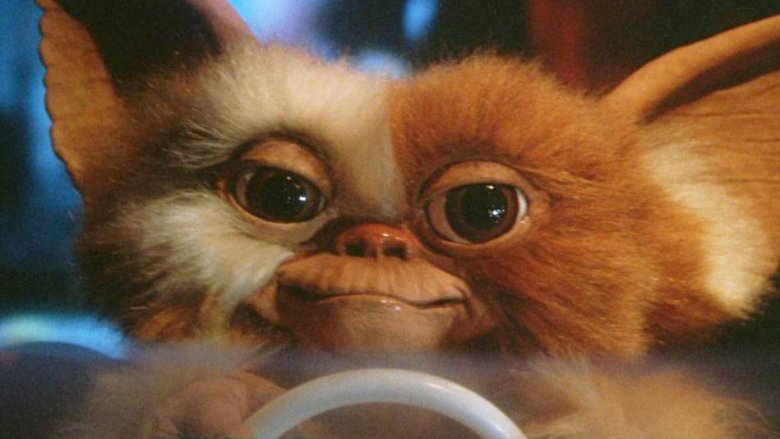 Cute, clever, mischievous, intelligent, dangerous — and coming to a small screen near you. 
Warner Bros. Entertainment has announced that the animated Gremlins prequel series is headed to its upcoming WarnerMedia streaming service. 
Variety had the details for us. 
Entitled Gremlins: Secrets of the Mogwai, the series takes place in Shanghai, China in the 1920s and unravels the tale of 10-year-old Sam Wing, whom fans will remember as the shop owner Mr. Wing from the original Gremlins film from 1984. The show follows Sam as he meets the young Mogwai (which means "devil" in Cantonese, we might add) named Gizmo. Sam and Gizmo join forces with a scrappy street thief called Elle, and the three embark on a "perilous journey through the Chinese countryside" to return Gizmo to his home and "uncover a legendary treasure." Along the way, they cross paths with various creatures and spirits famous in Chinese folklore. Of course, some of these encounters lead to thrilling battles — which take the trio to "a power-hungry industrialist and his growing army of evil Gremlins."
WarnerMedia picked up the half-hour animated series for a 10-episode season, written and co-executive produced by Gotham's Tze Chun. Brendan Hay (Robot Chicken) also co-executive produces, with Dan Krall (Coraline) producing. Amblin Television's Darryl Frank and Justin Falvey, plus Sam Register, are attached as executive producers. Amblin Television is partnering with Warner Bros. Animation to produce Gremlins: Secrets of the Mogwai, which makes sense given that both companies produced Gremlins and its sequel movie Gremlins 2: The New Batch.
Gremlins: Secrets of the Mogwai is a major pick-up for WarnerMedia, which will launch its streaming service with both original series and well-known content from networks like Adult Swim, CNN, Cartoon Network, TBS, TNT, and truTV. The WarnerMedia platform will enter the streaming arena to huge competition — namely DCUniverse, Disney+ (rolling out on November 12), and the unnamed NBCUniversal streamer that has bought exclusive streaming rights from Netflix for Friends and The Office. WarnerMedia has a few original works underway, like Dune: The Sisterhood and Tokyo Vice, but the animated Gremlins prequel series is what should get most people excited, as many already know and enjoy the property. With any luck, Gremlins: Secrets of the Mogwai will be a success — and might even lead to another sequel film that can actually turn a profit.