Gremlins Animated Series In Development At WarnerMedia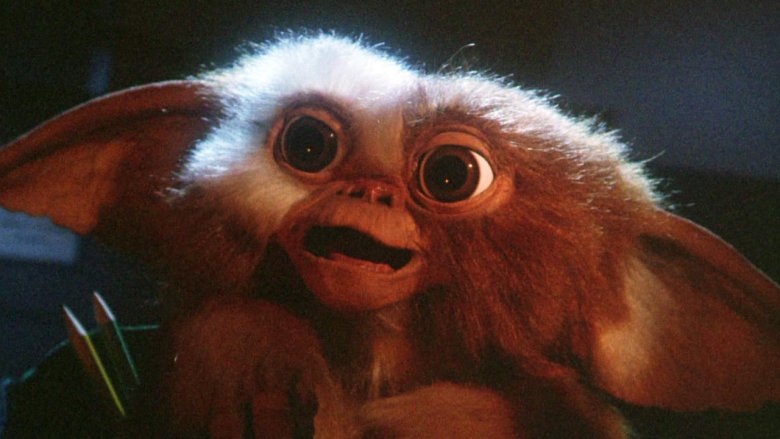 Get ready for another infestation of Gremlins.
WarnerMedia has announced that an animated series based on Joe Dante's iconic 1984 film has been put into development for its as-yet unnamed streaming service. The series will serve as a prequel, according to a report by Variety.
The story will focus on Mogwai steward Mr. Wing, the mysterious character from the original film who laid out the rules for treatment of the adorable/terrifying creatures (which were all, of course, promptly broken, leading to a near-apocalyptic Gremlin-based catastrophe). He was played onscreen by the late Keye Luke, who reprised his role in the 1990 sequel Gremlins 2: The New Batch.
The new series will be a "period piece" which will follow a younger Wing as he embarks on strange adventures accompanied by Gizmo, the friendly Mogwai whose mishandling by the well-meaning Randall Peltzer and his son Billy led to the increasingly insane series of events portrayed in Dante's film. It will be produced by Warner Bros. Television in association with Amblin Television, the TV arm of the Steven Spielberg-founded production house which also co-produced the films.
Attached as writer and executive producer is Tze Chun, who has an interesting pedigree, to say the least. A writer and story editor on the long-running series Gotham and Once Upon a Time, he's also the scribe behind the 2013 Bryan Cranston vehicle Cold Comes the Night and the award-winning 2009 drama Children of Invention; in addition, he's a co-founder of TKO Studios, a new comic book publisher who made a splash in the industry late last year with its signing of an impressive roster of talent and announcement of an innovative "binge release" model for its titles. 
Chun seems like an ideal choice to expand upon the world of Gremlins, the first of Warner Brothers' in-house properties to be selected to grow the forthcoming streaming service's library of homegrown originals. Earlier this month at a Television Critics' Association event, Kevin Reilly — President of TBS and TNT, which are both owned by Warner Brothers — told those in attendance that the new service wouldn't necessarily be attempting to compete on the same playing field as titans like Netflix and Disney+, which will enter the fray later this year with an unbelievably deep library of content and original miniseries in the works based in the Star Wars and Marvel universes. Rather, the service will be leaning on its wealth of established properties — such as Bugs Bunny, Scooby Doo, and LEGO, to name a few — along with its library of hit films old and new in order to draw in subscribers. In fact, the streamer (which is expected to debut late this year) will not feature any originals at launch, meaning we'll have to wait until sometime in 2020 to catch the adventures of Wing and Gizmo.
In other words, originals aren't expected to be the bread and butter for WarnerStream (or whatever the heck it ends up being called) in the way that they are for the more monolithic, deep-pocketed streamers. But if you're going to choose a property around which to build your first original offering, you could do a whole lot worse than Gremlins. The 35 year-old film has cast a long shadow over popular culture (thanks in no small part to its status as a beloved, if rather twisted, Christmas movie), and few flicks have ever more deftly blended horror and comedy. While the sequel didn't register quite as strongly on the cultural radar, it remains perhaps the purest distillation of Dante's singularly weird sensibility (meaning that it's pretty great), and it's been recognized in recent years as a kind of gonzo masterpiece, and a masterful sendup of old-school Hollywood.
It remains to be seen whether or not we ever see Gremlins 3, which has been stuck in that lovely corner of Tinseltown known as Development Hell for quite some time now. As recently as last year, original director Chris Columbus asserted that the project was slowly marching forward; a script was reportedly completed in 2017, and Columbus has suggested it constitutes a "dark and twisted" full reboot.
But even if that never gets off the ground, we now know that we haven't seen the last of that little scamp Gizmo (and presumably, all of his slimy, malevolent offspring). We'll keep an eye out for casting and production details on the Gremlins animated series, and fill you in as they become available.