Invisible Man: Straight Outta Compton's Aldis Hodge Joins Cast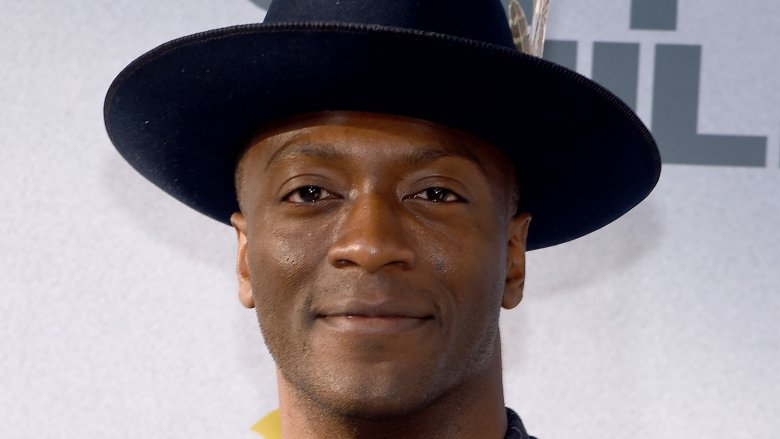 Jamie Mccarthy/Getty Images
The cast of The Invisible Man continues to come into focus.
Aldis Hodge, who recently appeared in the Sundance Grand Jury Prize-winning feature Clemency, has been cast in the film in an undisclosed role. He joins a production that is taking shape very quickly after studio Universal's partnering with esteemed horrormeisters Blumhouse. (via Deadline)
At one point, The Invisible Man looked to be dead in the water along with the rest of Universal's "Dark Universe" its planned shared cinematic universe hinging on reboots of beloved legacy characters such as the Mummy, Frankenstein's Monster, and the Creature from the Black Lagoon. 2017's Tom Cruise-starrer The Mummy was set to kick off the whole enchilada before becoming a notoriously high-profile flop, a development which caused Universal to completely rethink its approach.
Rather than big-budget productions featuring A-list stars (in its original conception, The Invisible Man was to star Johnny Depp), Universal turned to Blumhouse to do what they do best — bring in a tight, self-contained picture with a modest budget and a filmmaker-driven approach, one which would have no shared universe aspirations to speak of. To that end, Blumhouse quickly assigned Leigh Whannell (Insidious: The Last Key, Upgrade) to write and direct the film, and moved it into production with lightning speed.
In its new incarnation, the flick will focus on a woman (The Handmaid's Tale's Elisabeth Moss) whose abusive ex-boyfriend commits suicide. After strange events in her home force her to question whether the guy is actually dead, she attempts to uncover the truth while dealing with the suspicions of the young orphan (Storm Reid, A Wrinkle in Time) in her care.
Hodge will make a fine addition to the cast. The SAG Award winner (for 2016's Mahershala Ali-starring Hidden Figures) built a respectable TV resume through his work on such series as Friday Night Lights and Supernatural while taking on bit parts in feature films; his stock rose considerably with his portrayal of the legendary MC Ren in the N.W.A. biopic Straight Outta Compton, which won a Black Film Critics' Circle Award for its ensemble. 
He's also popped up in the Black Mirror episode "Black Museum" and the 2018 biopic Brian Banks; his work in Clemency as a convicted cop killer (opposite the great Alfre Woodard) has drawn much praise on the festival circuit, and the film is slated for a late December release, all the better to maximize its Oscar chances.
The actor's visibility (no pun intended) is set to take another leap forward with his starring role in the forthcoming original Showtime drama City on a Hill, a fictional examination of the events surrounding "Operation Ceasefire," a real-life initiative aimed at reducing gun violence in Boston in the mid-'90s. We know what you're thinking: since this is set in Boston, is Ben Affleck involved in any way? The answer: yes, yes he is. He'll be executive producing the series along with Matt Damon; Kevin Bacon is set to star opposite Hodge.
Given the somewhat narrow focus of its story, The Invisible Man will presumably have a relatively small cast, and as it's preparing to go before the cameras any old time now, we can probably expect it to be filled out in short order. We'll keep an eye out for more casting news, and keep you informed; the flick will creep into theaters on March 13, 2020.