The Batman: Casting Of Robert Pattinson A Hit With Young Fans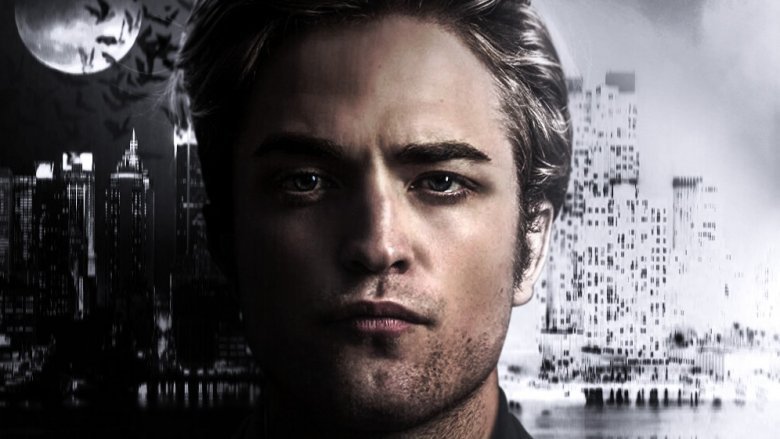 Mizuri Official
The casting of Robert Pattinson as the new Bruce Wayne may have stirred controversy in some quarters — but a certain subset of fans are fully on board.
A majority of moviegoers ages 18-29 prefer Pattinson over Bat-runner-up Nicholas Hoult, according to a poll conducted by The Hollywood Reporter and Morning Consult, a market research firm. 42% of those polled were on board with Battinson as opposed to 30% in favor of Hoult; when the age range was further limited to 18-22, Pattinson's favorable rating jumped to a whopping 48%.
The poll yielded a great deal of interesting Bat-info (sorry, we'll cool it with that) beyond Warner Brothers' latest casting choice, which we'll get to in a bit. But first, let's take a closer look at the individual demographics' response to the key question: "Who would be a better Batman, Robert Pattinson or Nicholas Hoult?"
The poll was conducted among 2,201 moviegoers of adult age between June 6 and June 9, mere days after Pattinson's casting was announced. THR noted that Hoult already had a degree of familiarity among comic fans working in his favor, thanks to his appearances as the Beast in the X-Men film franchise, while Pattinson — of course — is known mostly for his work in the Twilight series. (In case you're not familiar, it's because of Pattinson's performance as the vampire Edward Cullen in these films that naysayers like to use the descriptor "sparkly" when discussing his casting as the Dark Knight.)
Pattinson cleaned up among the 18-29 demo, but Hoult won out among every other — except one. Hoult had a slight edge with the 30-44 crowd, garnering a 36% favorable rating to Pattinson's 35%; among those aged 45 to 54, he won out with 35% in favor to Pattinson's 28%. In the 55 to 64 demo, Hoult scored a 29% favorable rating to Pattinson's 22% — but among those 65 and over, Pattinson won, with 21% in favor of his casting compared to Hoult's 18%. If you can think of a single reason why this might be, we'd be happy to hear it, because we're stumped.
There are a couple potential reasons for Pattinson's high rating with the younger crowd, one of which has nothing to do with Twilight. Over the last decade or so — prime movie-watching years for that crowd — Pattinson has largely eschewed big-budget studio work in favor of smaller, independent pictures, and in the process he has proven that he's actually a rather brilliant actor. He's received tons of critical praise for his turns in flicks like 2017's Good Time and last year's High Life, and it could be argued that the younger demographic is more likely to be familiar with this work.
The other reason why Pattinson may have fared well with younger respondents is... well, Twilight. THR quoted Bekah Decker, the co-founder of Pattinson fan site LettersToRob.com, in support of this theory. "Twilight fans are totally on board," Decker said. "I think their dedication to Rob is the kind that means fans who weren't Batman fans before are now going to devour all things Batman, in support of Rob."
While it stands to reason that not everybody in that particular demographic grew up on Twilight, Ms. Decker might be on to something there. The franchise did gross north of $3 billion dollars at the worldwide box office, and while The Batman director Matt Reeves insisted that he wasn't looking for an actor who could carry a blockbuster franchise, the fact is that... he cast one.
Now, as we mentioned previously, there were a number of Batman-related questions which this poll dug into, and some of the results were genuinely surprising. In response to the question, "Do you have a favorable or unfavorable impression of this actor's portrayal as Batman?", here's how each big-screen Bruce Wayne stacked up, with their scores being the percentage of respondents who answered "very favorable": Christian Bale, 39%; Michael Keaton, 38%; George Clooney, 19%; Ben Affleck, 18%; and Val Kilmer, 17%.
Wow. Sure, it's interesting that Bale and Keaton were neck-and-neck, considering that the latter hasn't donned the cape and cowl since 1992. But the big takeaway here: George Clooney, whose sole turn as the Caped Crusader came in a film widely considered to be among the worst of all time (Batman & Robin), scored slightly higher than Ben Affleck. As for poor Val Kilmer, his take on the character in Batman Forever wasn't really that bad, was it? (Or was it?)
If you're surprised by those results, get ready for a real shock. The same question was asked about feature film portrayals of Catwoman, and here are your results: Halle Berry, 42%; Michelle Pfeiffer, 41%; and Anne Hathaway, 26%.
That is not a typo. Berry's 2004 starring vehicle Catwoman (often referred to as "Catwoman in name only") is a truly awful film; even Berry herself, who graciously accepted the Razzie award she won for the role in person, famously burned it to the ground in her acceptance speech. "I want to thank Warner Brothers for casting me in this piece of s—t," she said, adding, "I'd like to thank the rest of the cast. To give a really bad performance like mine you need to have really bad actors." That the performance she was referring to somehow left a stronger favorable impression on the filmgoing public that Pfeiffer's turn in Batman Returns is inconceivable, but here we are.
Finally, respondents were asked to rank the silver screen's Jokers, with predictable results. Heath Ledger was tops with a 60% "very favorable" rating, narrowly edging out Jack Nicholson's 58%; meanwhile, Jared Leto's tattooed, Hot Topic-shopping Clown Prince of Crime mustered a measly 18%.On a side note, we'd be interested to see this question asked again later this year, after Joaquin Phoenix's highly intriguing-looking Joker drops.
At any rate, we've been on board with Pattinson's casting from the get-go, and it's nice to see that a big chunk of the flick's target audience is, as well. Of course, polls aren't perfect (seriously, what the heck is the deal with the Catwoman thing?), but it looks like there's a healthy contingent of fans willing to give Battinson a chance. They won't be sorry, because mark our words: he's going to kill it.