The Internet Is Freaking Out Over The New Batman Pick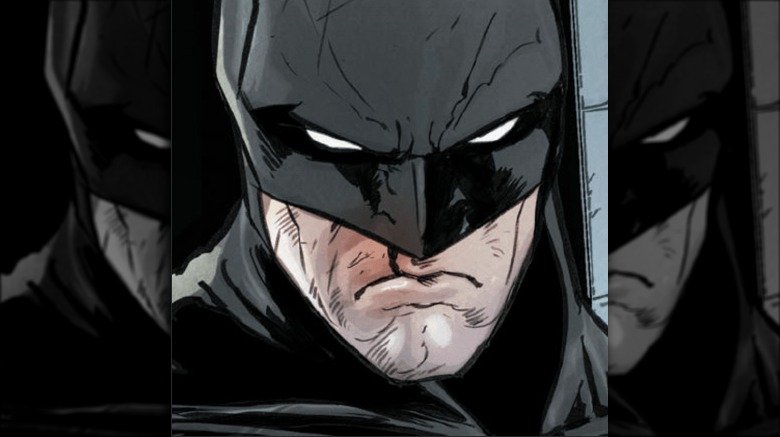 Mikel Janin and June Chung/DC Comics
Not a day goes by without the internet nearly shutting down completely over a breaking news story. The most recent threat of total implosion came on Thursday night, when word got out that Warner Bros. and director Matt Reeves were nearing a deal with Robert Pattinson to become the new Batman, taking over for Ben Affleck.
Imagining Pattinson, whom most only know from his role as the glistening vampire Edward Cullen in the Twilight film saga, donning the cape and cowl in Reeves' The Batman was simply too much for people. Pro-Pattinson fans, those who aren't down for the English actor to portray a famous American superhero, and everyone in between is completely freaking out about Pattinson's reported casting. 
"It is official, the DCEU should be canceled.  This is a HORRIBLE choice to play the character," tweeted one person peeved by the thought of Pattinson portraying Batman. 
Someone else practically shouted into the Twitter-sphere when Pattinson's name started trending on the site, "Robert Pattinson getting casted proves that @DCComics @TheDCUniverse @warnerbros HATES its fans!!! Awful just awful!!! I've never been so disappointed in a Batman casting!!!"
Others slammed Warner Bros. and DC Films for even considering Pattinson for the role, with one user tweeting, "It's very clear @DCComics and @warnerbros have no idea what they are doing at all. Casting Robert Pattinson as batman is a joke." Elsewhere, people in the anti-Pattinson camp tweeted things like "my fave super hero is really gonna be ruined for me" and "we don't need a stupid vampire to play the world's greatest detective."
Anger over Pattinson assuming the Batman mantle from Affleck got so intense that naysayers started various online petitions demanding that Warner Bros. and Reeves replace the actor with someone else. Given Pattinson hasn't entered a formal contract with the studio to star in The Batman as of this writing, it would be impossible to boot him from a spot he hasn't officially filled and tap someone else to take it, so some of the petitions are flawed from the start. At the end of the day, it's unlikely that any of the appeals will amount to much more than extra internet noise. 
The other side of social media couldn't be happier about Pattinson lining up to become the new Batman, and have some advice for those who are criticizing the casting choice two years ahead of the film's June 2021 release date. 
"Robert Pattinson is the PERFECT. CASTING. FOR. BATMAN," user @thejakehangeman posted on Twitter after hearing the news. He wasn't alone in this opinion, as user @twsias later tweeted, "Robert Pattinson would make an excellent Batman. The job requirements are mostly: 1. Strong chin/jaw line 2. Excellent brooding skills. The guy's basically perfect for the role."
Another fan rallying behind Pattinson pointed to the actor's work outside of the Twilight franchise as evidence that he can deliver an incredibly powerful performance, and will likely do the same when it comes to Bruce Wayne in The Batman. "Robert Pattinson playing Batman sounds awesome," Jose Saenz tweeted. "The man truly proved himself as a wonderful performer in these few years and I'm certain he'll play the part well."
A Twitter user by the name of Josh Price also urged those skeptical about Pattinson's ability to give a solid performance as Batman to check out the actor's post-Twilight movies — namely Good Time, Cosmopolis, and The Rover. "If you're in any doubt over Robert Pattinson being cast as Batman because you only know him from Twilight, then please watch these three movies. Then try to tell me he isn't an amazing choice," wrote Price.
"Y'all that are mad about Robert Pattinson being casted as Batman clearly haven't seen his work post Twilight...." someone else wrote on Twitter. Another added, "People are freaking out over Robert Pattinson as Batman when their only point of reference is Twilight. Homie killed it in Good Time. Gritty and heart-breaking, and well worth your time."
Eisner Award-winning comic book writer and Hugo Award-nominated novelist Saladin Ahmed gave a tongue-in-cheek response to the uproar. In a post shared to his Twitter page, Ahmed pointed out the irony in the fact that many of the people mad about Pattinson portraying Batman are apparently failing to remember how inherently silly the costumed vigilante really is. Ahmed tweeted, "'ugh [they] picked an angsty pretty boy who spent his early 20s pretending to be a vampire' I have bad news for you about batman." 
JoBlo editor-in-chief Paul Shirey had arguably the most pragmatic reaction to all the hullabaloo: he reminded everyone that three previous Batman actors, Affleck, Christian Bale, and Michael Keaton, starred in their fair share of so-so films before they became Batman. In Shirey's eyes, people shouldn't gauge Pattinson's acting abilities solely on Twilight, as they wouldn't judge Affleck, Bale, or Keaton on their wackier pre-Batman works. 
"Let's not pretend that Ben Affleck, Christian Bale or Michael Keaton didn't do some silly, not-so-good movies before putting on the cape and cowl if we're going to try and use Twilight as basis for Pattinson not being a good choice for Batman," he tweeted, adding in a separate post, "I'm down with Pattinson as #Batman. We've discussed this before. He's paid his dues and worked hard to break free of the Twilight world and has proven to be strong actor with a distinct presence. I think he'll do well and I think Reeves will know how to get the best out of him."
WhatCulture writer and self-professed "lifelong Batman fan" Michael Patterson had similar thoughts, and made a strong point about knee-jerk responses to comic book movie castings. "Michael Keaton, Heath Ledger, Grant Gustin... If we've learned ANYTHING from unique superhero castings, it's that immediate reactions are often wrong," he tweeted, referencing the initial responses to Keaton's casting as Batman, Ledger's casting as the Joker, and Gustin's casting as the Flash. "Robert Pattinson is a bold choice for Bruce Wayne & I can't wait to see him in action." 
It is the wiser choice to withhold extreme judgements one way or the other about Pattinson succeeding Affleck as the Caped Crusader until The Batman hits theaters on June 25, 2021. However, since the film is over two years away from premiering and because Pattinson is a pretty surprising choice for the role, it's hard to resist racing to social media and keyboard-smashing out hot takes on the news.
Hopefully once The Batman gets closer to its premiere date, the Pattinson-lovers and the Pattinson-haters can settle their differences and a general consensus about the situation can be established. For now, tweet away — but keep it civil. Remember, Gotham's watching.