Syfy Cancels Happy! And Deadly Class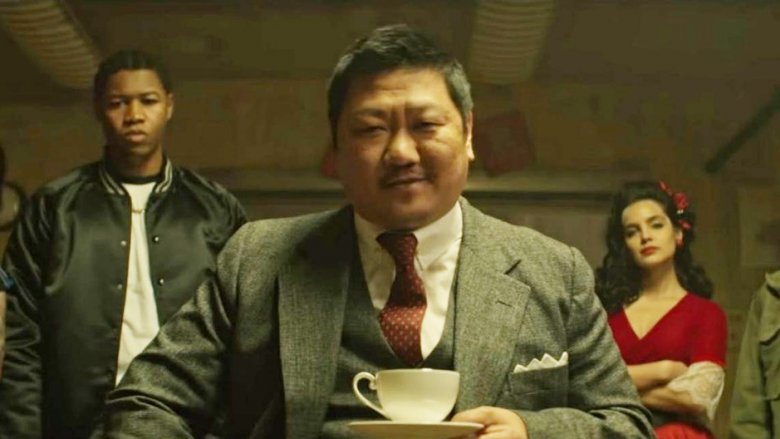 Apparently, not even the Russo Brothers can win 'em all.
SyFy has canceled Deadly Class, the Image Comics adaptation produced by the hitmaking duo behind some of the Marvel Cinematic Universe's biggest movies. Also gone is Happy!, another comic adaptation which starred Christopher Meloni as a disgraced police detective. (via TV Line)
Given the pedigree of its executive producers, the axing of Deadly Class comes as a bit of a surprise. Based on the ongoing comic series which debuted in 2014, the show — co-created by Image and Marvel artist Rick Remender — centered on the King's Dominion, a private academy where select students are schooled in the fine art of assassination. It featured an interesting cast, with the likes of Benedict Wong (Doctor Strange, Avengers: Infinity War), Lana Condor (Alita: Battle Angel), and Luke Tennie (Shock and Awe) among its regulars — but while the first season drew praise for their performances and for its stylish visuals, it was also found to be a bit sluggishly paced, and also guilty of leaning into the edginess of its premise in some unpleasant ways.
The show certainly had its share of critical supporters, however, and with the Russos having just firmly cemented their place among Hollywood royalty with their latest big-screen directorial effort — a tiny little art house flick called Avengers: Endgame — it's a little shocking that Deadly Class wasn't allowed a second season to continue finding its footing. There's an outside chance, though, that it isn't the end of the road for the series; Sony Pictures Television, its production house, will shop it around in hopes of finding it another home.
It was also announced that Happy!, which just wrapped up its second season, has suffered the same fate. That series was based on a four-issue limited series also published by Image and created by comics legend Grant Morrison, who has simply worked on more iconic titles than can reasonably be listed here. The series had the benefit of featuring Meloni (a criminally underutilized character actor) in the lead role of Nick Sax, a perpetually drunk and drugged-out ex-detective who turns to contract killing to support his massive substance intake. It also starred the beloved comedian Patton Oswalt as an animated blue unicorn named Happy (who, of course, only Nick can see) who involves him in a convoluted plot to rescue a little girl from her kidnapper — a girl who may or may not be Nick's estranged daughter. Oh, and also, said kidnapper is a man dressed as Santa Claus, whom Happy refers to as Very Bad Santa. (All we want to know is, why the heck was this show canceled?)
According to TV Line's report, Happy! has done very well since it began streaming on Netflix, second only to the Lifetime drama You (which the streamer ended up picking up for itself) in terms of "second window" runs, the industry term for broadcast and/or syndication rights acquired after the initial rights holder's option has expired. Although the series' viewership suffered a decline in its second season, studio Universal Content Productions is also reported to be seeking out a new home for it — and considering its streaming performance and Netflix's seemingly bottomless hunger for original content, it wouldn't surprise us if the streaming giant were to step up to the plate. Plus, come on, you just read its synopsis; if you're trying to tell us the series doesn't sound unbelievably awesome, we're trying to tell you that you're lying.
At any rate, fans of either or both series have reason to be cautiously optimistic that the final nail hasn't been pounded into their respective coffins just yet. Deadly Class sure seems like it was given the heave-ho prematurely, while Happy! is, frankly, an example of the kind of television we all need a little more of in our lives. Here's hoping that a certain benevolent, deep-pocketed titan of streaming comes to the rescue of one or both of them; if and when it happens, you can rest assured that we'll be here to report the news.