Why the cast of Alita: Battle Angel looks so familiar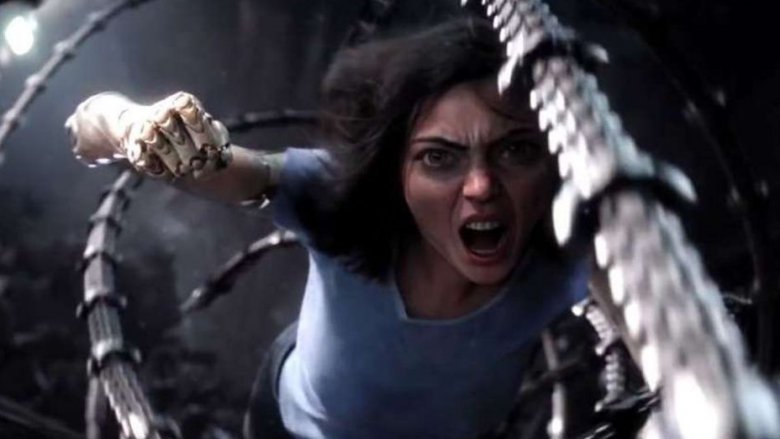 In 1990, manga creator Yukito Kishiro started his work Gunnm in the men's manga magazine Business Jump. In the early 2000s, VIZ Media would translate and print this story under the title Battle Angel Alita, and it would become a cult hit among comics fans who loved the cyberpunk feel of works like Akira and Ghost in the Shell. The tale of amnesiac cyborg Alita has been explored not only in the original manga, but in the spin-offs Battle Angel Alita: Last Order, Battle Angel Alita: Mars Chronicle, and Battle Angel Alita: Holy Night & Other Stories (all of which are available in English through Kodansha USA). And though there was a two-episode animated project in 1993, it wasn't until 2019 — when James Cameron finally made good on the live-action rights he's been holding onto for over a decade — that audiences were given a more three-dimensional look at Alita's journey to learn about her past.
There were plenty of mixed reactions to the announcement of another Japanese media property coming to Hollywood, especially after the box office catastrophe that was the Ghost in the Shell adaptation starring Scarlett Johansson. But regardless of fans' feelings, it's hard to deny that a lot of very talented and versatile actors were brought on board to breathe new cybernetic life into this old favorite. Many of these actors are familiar to film audiences without necessarily being top A-list stars, and the work they've done up to this point bears examination.