Penny Dreadful: City Of Angels: Horror Legend Lin Shaye Joins Cast Of Showtime Series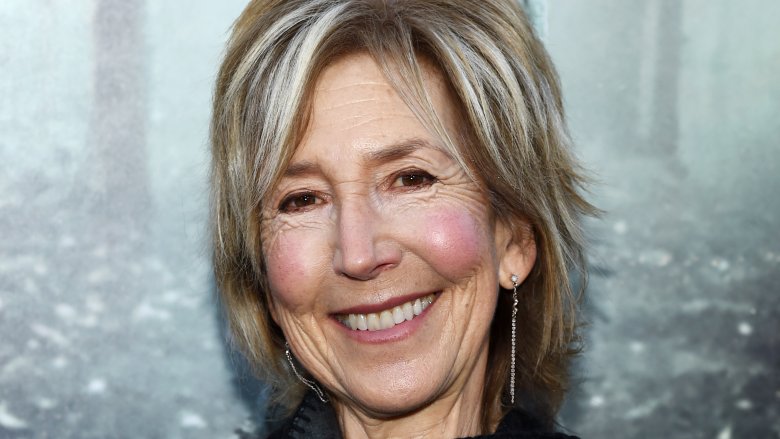 Amanda Edwards/Getty Images
Showtime's Penny Dreadful: City of Angels just cemented its horror bonafides.
The legendary Lin Shaye has landed a recurring role in the cabler's sequel series, joining a cast that is already absolutely stacked with talent. Amy Madigan (Gone Baby Gone) and Brent Spiner (Star Trek: The Next Generation) have also jumped aboard the production. (via Deadline)
City of Angels will feature a setting and characters distinct from the original show, which was set in London during Victorian times. The new series will take place in 1938 Los Angeles, focusing on rookie police detective Tiago Vega (Daniel Zovatto, It Follows) as he grapples with the rise of supernatural forces in the city while coping with tensions brought on by the city's booming expansion, not to mention his status as the first LAPD detective of Mexican-American descent. The series also stars stage and screen icon Nathan Lane as Vega's partner, Lewis Michener; Adriana Barraza (Drag Me to Hell) as Tiago's mother Maria; Natalie Dormer (Game of Thrones) as Magda, a shape-shifting demon with mysterious motives; Jessica Garza (USA's The Purge series) as Tiago's sister Josefina; Jonathan Nieves (Better Call Saul) as the detective's brother Mateo; and Kerry Bishé (Halt and Catch Fire) as radio evangelist Sister Molly.
According to Deadline's report, Shaye will portray Dottie Minter, a friend of detective Michener who takes up the cause of defeating the growing influence of the Third Reich in Los Angeles. Madigan will take on the role of Adelaide Finnister, the mother of Sister Molly and behind-the-scenes architect of the church's growing empire. Spiner, who has amassed a list of film and television credits a mile long since leaving his iconic Star Trek role of Lt. Commander Data, will play Captain Ned Vanderhoff, Vega and Michener's boss, a no-nonsense veteran who nevertheless struggles with the changing demographics of his city (not to mention the presence of shape-shifting demons, which we all know can be a real challenge).
The addition of Shaye will no doubt win over the eyeballs of legions of horror aficionados. While her six-decade-plus career has seen her work in a wide variety of media and genres, she's fondly regarded for her standout roles in all manner of horror classics stretching back to 1982's cult slasher Alone in the Dark. She followed up that flick with parts in flicks such as 1984's A Nightmare on Elm Street and 1986's Critters, and in recent years she's popped up in the 2005 remake 2001 Maniacs and its 2010 sequel, 2014's Ouija and its 2016 sequel, and all four films in the Insidious series. She's also set to appear in the reboot of The Grudge, which will hit screens early next year.
City of Angels is shaping up to be a soothing, terrifying balm for fans who lamented the demise of Penny Dreadful, which ran for three seasons on Showtime between 2014 and 2016. Although its formidable budget and a slight decline in viewership were factors in its cancellation, creator John Logan brought the show to an end largely for creative reasons, feeling that the show had run its course after the series-ending self-sacrifice of Vanessa Ives (Eva Green). But the show — which found new and novel uses for legacy horror characters such as Dorian Gray, Dr. Jekyll, Frankenstein's monster, and Abraham Van Helsing — was a consistent hit with critics, and fans couldn't help but feel that it had reached its end far too soon.
While we definitively will not get any kind of continuation of the original characters' stories, the good news is that creator/writer/producer John Logan is the mastermind behind this revival as well, and Showtime president Gary Levine is confident that City of Angels will light a fire under fans. "We were so thrilled when John Logan came to us with this wildly original take on the Penny Dreadful mythology that explores both the human spirit and the spirit world here in California," Levine said in a statement late last year. "Penny Dreadful: City of Angels promises to be an extraordinary saga of familial love set against the terrifying monsters that are around us and within us." (via Variety)
While no release date has been set for the revival, production is expected to begin in the very near future, and we can likely expect to see City of Angels hit screens early in 2020. We'll continue to keep an eye out for details, and fill you in as they become available.