The Grudge Reboot Casts Insidious Actress Lin Shaye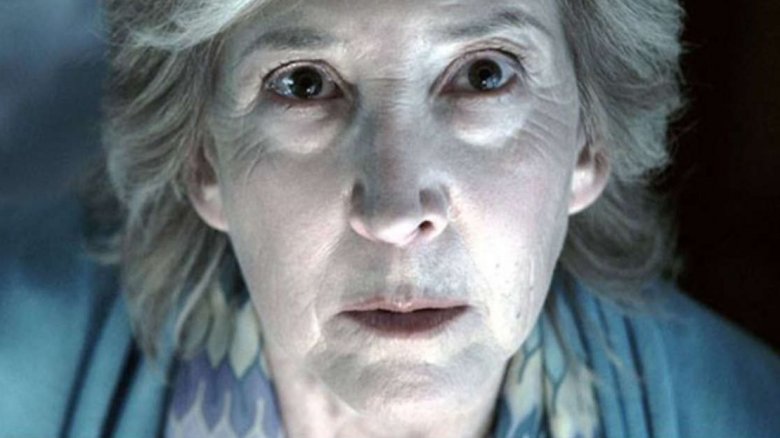 The Grudge reboot has recruited a horror movie professional. 
Per Variety, Insidious actress Lin Shaye is the latest star to join the cast of Sony's reimagining of The Grudge. 
Shaye, best known for her role as the medium/demonologist Elise Rainier in James Wan's Insidious franchise, will star alongside Andrea Riseborough, Demian Bichir, and John Cho in the project. Past reports hint that Riseborough will play a young single mother and detective, but concrete details on who Bichir, Cho, and Shaye might portray are non-existent at the time of writing. 
Nicolas Pecse (Eyes of My Mother) is set to direct the new take on The Grudge, reportedly working from his own script, according to Variety. Jeff Buhler (The Midnight Meat Train, the forthcoming Pet Sematary remake) wrote a previous version of the script.
Sam Raimi and Robert Tapert (the Evil Dead movie franchise) will produce the reboot for Ghost House. Nathan Kahane and Erin Westerman of Good Universe are on board to executive produce with Doug Davison, Roy Lee, and Schuyler Weiss. Fellow Good Universe executive Brady Fujikawa will oversee production for the company, while Romel Adam oversees for Ghost House. 
When Sony announced that a reboot of The Grudge was in the works, Raimi revealed how he and Tapert crafted the idea. The pair "went back to the original source material to deliver a relentless supernatural thrill ride that explores the horrors of American suburbia."
Outside of her work in the Insidious movie universe, Lin Shaye has appeared in tons of other horror films, including A Nightmare on Elm Street, Critters, Dead End, 2001 Maniacs, 2001 Maniacs: Field of Screams, Tales of Halloween, Abattoir, Ouija, Ouija: Origin of Evil, Alone in the Dark, and Amityville: A New Generation.
Sony hasn't revealed when The Grudge reboot will be released, but the flick is expected to begin production in May.