Live-Action Ghost Rider And Helstrom Series In The Works At Hulu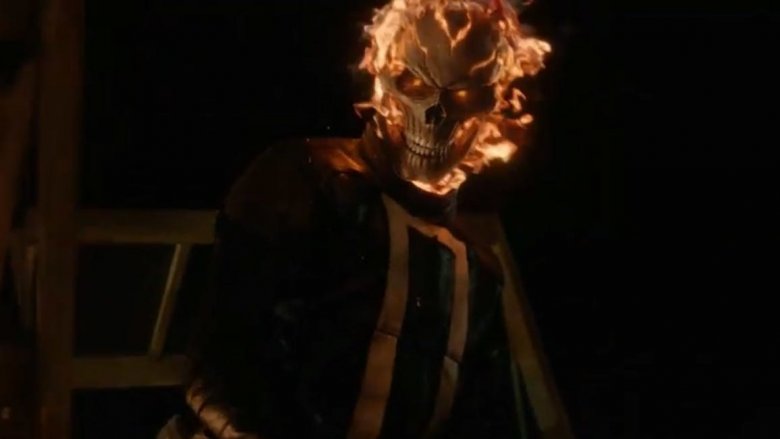 Hulu is continuing to build up its Mighty Marvel portfolio. 
The streamer has announced that it has plans for two live-action series based on Marvel properties: Helstrom, featuring two supernaturally powered siblings, and Ghost Rider, which will see Gabriel Luna reprise the role of Robbie Reyes. (via Deadline)
Luna's Ghost Rider quickly became a fan favorite during the first "pod" of Agents of S.H.I.E.L.D.'s fourth season, which was titled after his character and saw the demonic hero come into conflict with, and then become an uneasy ally of, Phil Coulson and company. Reyes is a relatively new character in Marvel canon, having made his first appearance in the comics in 2014 — but Luna's soulful, intense performance quickly won over any fans who might have taken issue with the fact that S.H.I.E.L.D. based the first half of its season on a version of Ghost Rider which was not Johnny Blaze, the character most often associated with the demonic entity. 
Reyes was a young mechanic killed by gang members while taking part in a street race, an incident which also left his young brother disabled. However, he's resurrected by the previous Ghost Rider (heavily implied to be Blaze), and sets out on a quest to levy horrifying vengeance on the criminals who shattered his life and that of his sibling. Coulson's team uncovered Reyes' secret while attempting to find the connection between his activities and those of the Watchdogs, a vigilante group who had taken it upon themselves to hunt down and kill Inhumans. While disapproving of Reyes' methods, the team were eventually forced to enlist his help to foil the plans of the artificial intelligence Aida and dispose of the powerful magic tome known as the Darkhold once and for all; when last seen, Reyes was heading through an interdimensional portal with the book, intent on delivering it to where he figured it belonged: Hell.
Although it isn't confirmed whether Hulu's series will be a continuation of Reyes story from Agents of S.H.I.E.L.D., it seems like a pretty safe bet, considering that Marvel's parent company Disney now owns a controlling stake in the streamer. The announcement also seems to make clear that the properties which fall under the jurisdiction of Marvel Television (such as S.H.I.E.L.D. and all of the recently-canned Netflix series) are becoming even more independent from the MCU proper, as they won't be offered alongside the MCU-set limited series the Mouse House is developing for its own forthcoming streaming service, Disney+.
As for the other announced serial, Helstrom is said to focus on the brother-and-sister team of Daimon and Ana Helstrom, the former of which is known in Marvel lore as the Son of Satan. In Hulu's series, they'll be introduced as the offspring of a "mysterious and powerful serial killer" who use their demonic abilities to track down evildoers. Thematically similar as the two offerings appear to be, it would surprise us not at all if a crossover were in the cards at some point.
The two new shows join a growing slate of Marvel properties being fielded by Hulu, the first of which — Marvel's Runaways — has scored with critics and audiences and recently picked up a renewal for a third season. Also on tap for the streamer in the near future: a suite of four adult animated series based on some of the weirder characters from the Marvel archive. There's The Tigra and Dazzler Show, which will be produced and co-written by comedian Chelsea Handler; Hit-Monkey, which will be handled by the writing/directing team of Josh Gordon and Will Speck (Blades of Glory); M.O.D.O.K., the brainchild of the one and only Patton Oswalt; and last but certainly not least, Howard the Duck, which will be shepherded to the screen by famous wiseass and die-hard comics fan Kevin Smith. The four series will cross over for a one-shot special entitled The Offenders, in which the principals will team up to address some dire threat, although according to a press release from Hulu, "nobody asked them to, and we'd be better off if they didn't."
The new series are sure to be received warmly by the Marvel faithful, particularly fans of Agents of S.H.I.E.L.D., who have been clamoring for the return of Luna's Robbie Reyes ever since he sauntered through that portal to Hell and out of our lives. It's a character and a portrayal deserving of his own series, and we can't wait to see the hard-charging Ghost Rider back in action and taking center stage. Helstrom and Ghost Rider are both expected to debut on Hulu sometime in 2020.