Bond 25: Full Central Cast, Setting Announced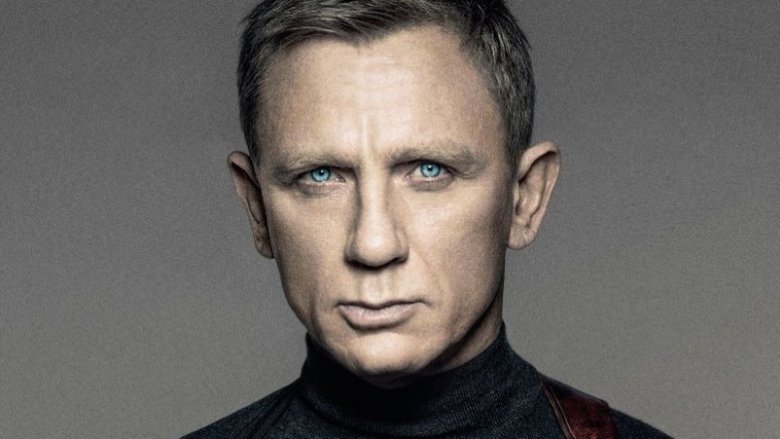 Bond is going back to his roots. 
On Thursday, April 25, Universal Pictures, MGM, and Eon held a special live event to announce details about Bond 25, the latest installment in the hallowed action-spy film franchise. Producers Barbara Broccoli and Michael G. Wilson unveiled the full cast of stars who will be joining Daniel Craig as the super-spy James Bond for Bond 25, and confirmed that the film will predominantly take place in Jamaica. 
Described by Broccoli as Bond's "spiritual home," the island of Jamaica is the site of past Bond actor Ian Fleming's former villa Goldeneye, as well as a location that appears in Sean Connery's Dr. No from 1962 and Roger Moore's Live and Let Die from 1973. (It should be noted that Goldeneye will not be used as a set piece in Bond 25.) That Bond is heading back to the stunning Caribbean setting for his 25th film (which will be Craig's last in the series) is a true full-circle moment. 
Director Cary Joji Fukunaga also detailed that Bond 25 will also shoot in Norway and in various locations around London before capturing footage in Matera, Italy. 
So, we know Craig is going to the lush Caribbean island nation for Bond 25 — but who will tag along? 
Fans will be happy to hear that a handful of franchise favorites are returning for Bond 25: Ralph Fiennes as Gareth Mallory (a.k.a. M), Bond's superior and the head of M16; Léa Seydoux as psychiatrist Dr. Madeleine Swann, who also acts as Bond's love interest; Naomie Harris as Eve Moneypenny, an ex-agent who retired from field work and now serves as an assistant to M; Ben Whishaw as M16 quartermaster Q, in his third turn in the Bond franchise; Rory Kinnear as M16 Chief of Staff Bill Tanner; and Jeffrey Wright as CIA field officer and close pal of Bond's Felix Leiter. 
Bond 25 also brings a few fresh faces into the fold: Game Night actor Billy Magnussen, Blade Runner 2049 breakout Ana de Armas, Nox star Dali Benssalah, Captain Marvel actress Lashana Lynch, The Girl with the Dragon Tattoo actor David Dencik, and Mr. Robot and Bohemian Rhapsody star Rami Malek, whose name has been cropping up in connection with the film for a few months now.  
Though Malek couldn't make it to the live event in Jamaica, as he was "stuck in production" in New York, he promised he would be giving Bond quite a hard time in Bond 25 — a not-so-subtle hint that he is indeed portraying the main villain in the film. "I will be making sure Mr. Bond does not have an easy ride of it in this in his 25th outing," Malek teased. 
According to a press release obtained by Looper, Bond 25 begins with the titular spy having "left active service" and escaped to Jamaica to enjoy peace and tranquility. "His peace is short-lived when his old friend Felix Leiter from the CIA turns up asking for help. The mission to rescue a kidnapped scientist turns out to be far more treacherous than expected, leading Bond onto the trail of a mysterious villain armed with dangerous new technology," it reads. 
Despite rattling off the complete core cast roster and dishing up details on where the film will take place, no one involved could confirm a set title. For now, the flick shall simply be known as Bond 25. 
In the grand scheme of things, though, that shouldn't ruffle too many feathers or really disappoint anyone — particularly because we're sort of lucky to have heard anything about Bond 25 at all since the film has hit numerous speed-bumps and potholes on the road to production, changing directors, writers, and release dates several times. 
Danny Boyle of Trainspotting notoriety was initially on board to direct Bond 25, working from a script he and his long-time collaborate John Hodge penned. When those pesky "creative differences" many in Hollywood cite as an irreconcilable issue drove Boyle and Hodge away from the project, Fukunaga got behind the helm. At that time, Neal Purvis and Robert Wade, the scripting duo who co-wrote six Bond films from 1999's The World Is Not Enough to 2015's Spectre, joined as well. The Bourne Ultimatum scribe Scott Z. Burns made the twosome a trio, and then Fleabag mastermind and Solo: A Star Wars Story actress Phoebe Waller-Bridge came along to add flair and style to the script. All this shuffling pushed back the start of filming on Bond 25, which delayed the pic's release date from November 8, 2019 to February 14, 2020 and then to April 8, 2020.
It feels like somewhat of a stretch to say Bond 25 has been a troubled production, but it's clear that it hasn't been smooth sailing for the film. The team very well could have kept their heads down, not spoken about the film as openly as they did during this on-location broadcast, and waited until Bond 25 wrapped filming to reveal any information. It's killer that Broccoli, Wilson, Fukunaga, and a few of the film's stars got as candid as they could about Bond 25 here, given all that the project has faced leading up to this moment. Fingers crossed it's nothing but clear skies for Bond 25 moving forward. 
Bond 25 is scheduled for release on April 8, 2020. Expect additional updates, first-look footage, and more before then.