Bond 25 Will Miss Its Scheduled Release Date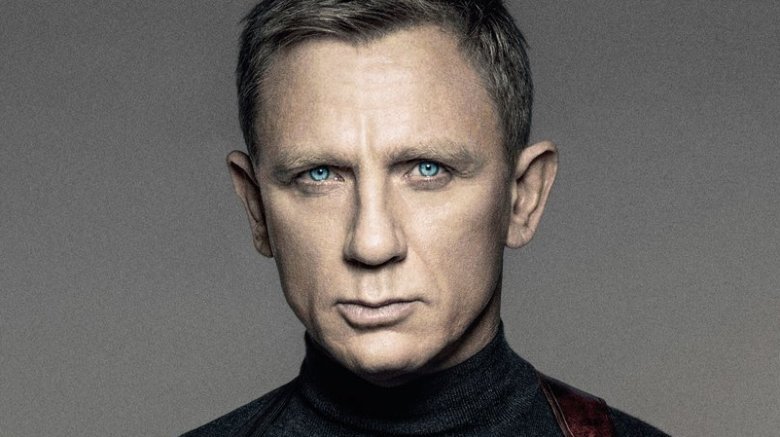 James Bond is going to be late for a very important date.
Sources close to The Hollywood Reporter have relayed that Bond 25 will miss its scheduled November 8, 2019 release date in North American theaters. This news comes just days after director Danny Boyle exited the project due to "creative differences" with producers Barbara Broccoli and Michael G. Wilson and James Bond actor Daniel Craig.
The film is slated to launch in the United Kingdom on October 25, 2019. It's assumed that if Bond 25 moves to a later launch in North America, it will do the same overseas. 
Studio MGM hasn't confirmed the specifics of the Bond 25 delay, but THR reports that viewers may not see the upcoming entry in the James Bond movie franchise until 2020. The outlet also notes that in the film series' entire history, which spans 56 years and 24 movies, no installment has ever bowed in the summer, so a launch in the later months of 2020 is more likely. Prior to Boyle's sudden departure from Bond 25, there reportedly was chatter bouncing around back channels about MGM potentially pushing the film to early 2020. 
An early 2020 debut could see Bond 25 go up against Bad Boys for Life in January, Bloodshot in February, G.I. Joe and Disney's live-action Mulan in March, Fast & Furious 9 in April, or Godzilla vs. Kong and Maleficent 2 in May. If the film scores a late 2020 launch, it might have to compete with Micronauts in October, the third Fantastic Beasts and Where to Find Them film in November, or Avatar 2 and Sherlock Holmes 3 in December. There are a ton of sure-to-be-kickass film set to open in 2020, so regardless of which month Bond 25 nestles into, the spy flick will end up facing off against at least one major movie when it does eventually debut.
The upshot of Bond 25 launching sometime in 2020 rather than in late 2019, however, is that Wonder Woman 1984 now has some extra breathing room at the box office. (Not that the follow-up to DC's recording-breaking, $821.8 million-earning, critically acclaimed superhero origin story really needed any help getting fans out of their houses and into theaters, but still.) Directed by Patty Jenkins and starring Gal Gadot as Diana Prince, the Wonder Woman sequel is set to bow on November 1, just a week ahead of Bond 25's now-scrapped launch date.  
Looking at the facts, it seems evident that the Bond 25 delay resulted not from one isolated incident, but rather a string of unfortunate, interconnected events.
Prior to the filmmaker's departure, Boyle reportedly clashed with Craig, Broccoli, and Wilson over the Bond 25 script, which Boyle helped pen with his Trainspotting collaborator John Hodge. Casino Royale, Quantum of Solace, Skyfall, and Spectre screenwriters Neal Purvis and Robert Wade penned a previous draft of the Bond 25 script, but when Boyle brought Hodge on board, he put Purvis and Wade's version on ice and wrote an all-new story from scratch — a decision that allegedly "infuriated" Broccoli. 
According to a recent story by The Telegraph, the Bond 25 script involved "contemporary political tensions with Russia and a 'modern-day Cold War,'" as well as a Russian villain. It's been said that Craig was apparently a fan of the script, but the real problem came about when the Bond 25 team went to make "the final decisions about casting [during] pre-production." Craig reportedly has a "big say in all the casting decisions," so it's believed that he didn't agree with Boyle's "left-field" pick of Polish actor Tomasz Kot to play the antagonist in Bond 25, and that's why Boyle ultimately dropped out as director — the second unlucky affair surrounding the film. 
After Boyle's unexpected exit, Bond 25 was shaken, stirred, and all but spilt all over the floor. Bond 25 was meant to begin production this December, but without a director behind the wheel leading the whole operation and with the producers and lead actor and screenwriters apparently fighting behind the scenes, that plan quickly fell to pieces. 
We don't yet know who might take Boyle's place or which script MGM, Broccoli, and Wilson will use for the film, but it could be months before we hear any positive news about Bond 25.