Bond 25: Danny Boyle Drops Out As Director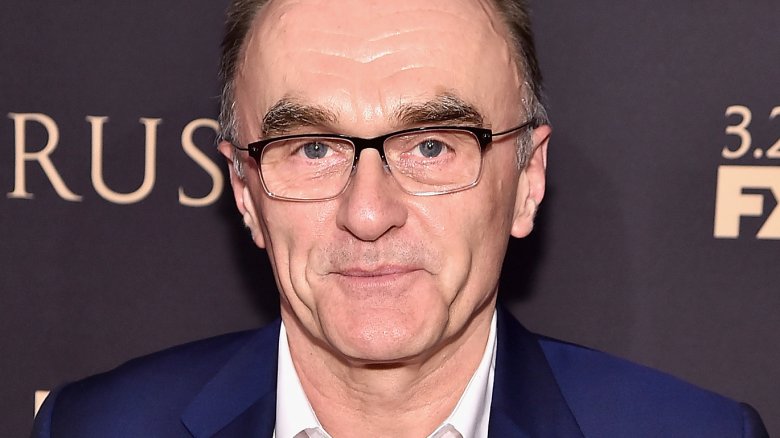 Getty Images
Bye-bye, Boyle. 
Five months after Danny Boyle confirmed he was on board to direct Bond 25, the forthcoming installment in the James Bond franchise and the last entry in which Daniel Craig will star as the nominal spy, the filmmaker has formally exited the project. 
The official Twitter account for the James Bond movie series broke the news, writing, "Michael G. Wilson, Barbara Broccoli, and Daniel Craig today announced that due to creative differences Danny Boyle has decided to no longer direct Bond 25."
According to sources close to Variety, Boyle and the brass at production company Eon Productions were gearing up to select a new Bond girl and a villain in preparation to put Bond 25 behind cameras in December. In order to preserve the film's production start date and its November 8, 2019 release date (October 25, 2019 in the United Kingdom), producers are expected to select a new director to take Boyle's place as quickly as possible. 
Before Boyle hoped aboard Bond 25, Hell or High Water filmmaker David Mackenzie, Blade Runner 2049 director Denis Villeneuve, and White Boy Rick helmer Yann Demange were reportedly frontrunners for the job. Variety notes that there hasn't yet been word on whether studios Eon and MGM will get back in touch with Mackenzie, Villeneuve, or Demange and offer them the gig, but considering how pressed for time the project now is, it wouldn't be all that surprising if a director who originally lost out to Boyle ends up taking his place. 
Directors dipping out of films after previously appearing super excited about grabbing the wheel isn't uncommon — if we had a dollar for every time a project swapped or lost directors, or every time a director was fired during filming, we'd be swimming in cash — but what's interesting here is the mention of "creative differences." That phrase is essentially the movie biz's equivalent of citing "irreconcilable differences" on divorce papers: it's ambiguous enough to protect the parties involved, especially if some unsavory events unfolded behind closed doors, yet just specific enough to let everyone know that the decision to split wasn't due to finances, legalities, or anything of the technical sort. 
So, what did Boyle, lead actor Craig, and producers Broccoli and Wilson clash on? Though it's hard to say for certain, since no one besides those with intimate knowledge of the production are privy to all the facts, it's possible that the Boyle's vision for the film simply didn't pan out exactly as expected. 
Boyle revealed back in March that he came up with an idea for the Bond 25 story and that screenwriter John Hodge (Trainspotting, The Beach) was writing the script at that time. 
"We've got an idea, John Hodge — the screenwriter — and I have got this idea, and John is writing it at the moment," he said. "And it all depends on how it turns out. It would be foolish of me to give any of it away." Boyle then reiterated that he and Hodge hoped the powers that be would "like" the script they were working on.
Craig, Broccoli, and Wilson read the Boyle and Hodge-crafted script and decide to scrap it and boot Boyle out of the director's chair in the process? We don't know. Did Boyle wake up one morning and realize he didn't want to be a part of Bond 25 anymore, despite having reportedly been high on MGM's list to direct the Bond film for quite some time now? Again, we don't know. 
All we can say with confidence is that something unfortunate happened behind the scenes and that someone, somewhere will soon get the phone call of a lifetime as the studios search to secure Boyle's Bond 25 replacement. Hopefully even with a fresh face on board, the film can still turn out great.