Michelle Yeoh Cast In Avatar Sequels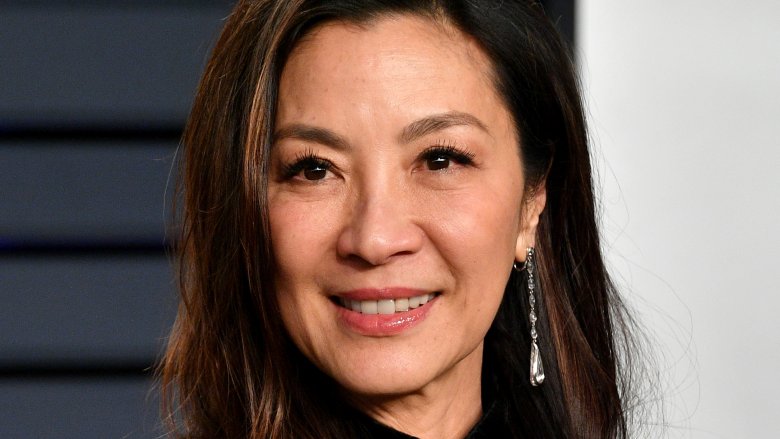 Getty Images
The world of Pandora continues to experience population growth.
Veteran actress Michelle Yeoh has been cast in the sequels to James Cameron's Avatar, the currently reigning highest-grossing picture of all time, in the role of scientist Dr. Karina Mogue. Deadline was first with the news.
After what can only be described as an interminable delay, production on the sequels — all four of them — to the 2009 sci-fi smash is finally kicking into high gear. Back in March, we reported that Game of Thrones' Brendan Cowell had joined the cast, the latest in a line of new faces that also includes Oona Chaplin (Taboo), Cliff Curtis (Fear the Walking Dead), and Kate Winslet, who will get the chance to work with Cameron again after starring in the director's Oscar-winning 1997 flick Titanic (the currently reigning second highest-grossing picture of all time). Returning from the original film are leads Sam Worthington and Zoe Saldana, along with co-stars Sigourney Weaver, Giovanni Ribisi, and CCH Pounder, to name a few.
In Cameron's defense, he has a pretty good reason for the gap in between Avatar films, and it has to do (of course) with technology. In the tradition of the first film — which utilized a completely new way to shoot 3-D — the director has been hard at work developing new technologies for rendering the world of Pandora, specifically its oceans. Speaking with Collider in late 2017, he said that it was the challenge of shooting motion-capture performances underwater that required a little extra ingenuity this time around, citing the "tremendous amount of water work" which will be involved in shooting the second and third films as one of the major reasons for the delay. "The problem with water is not the underwater part, but the interface between the air and the water, which forms a moving mirror," he said. "That moving mirror reflects all the dots and markers, and it creates a bunch of false markers. It's a little bit like a fighter plane dumping a bunch of chaff to confuse the radar system of a missile. It creates thousands of false targets, so we've had to figure out how to get around that problem, which we did." It only took Cameron and his team roughly a year and a half to crack that code, but better late than never, we always say. 
The addition of Yeoh to the cast comes as the actress is in the middle of a pretty major career moment. After becoming a regular presence in Hong Kong cinema in the '80s and '90s, she was introduced to American audiences as "Bond girl" Wai Lin in 1997's Tomorrow Never Dies; she followed this up with a starring role in director Ang Lee's 2000 Mandarin-language smash Crouching Tiger, Hidden Dragon, which was nominated for a slew of Oscars and won four, including Best Foreign Language Film. She worked steadily in smaller films over the next decade and a half (and reprised her Crouching Tiger role for the 2016 sequel), and got her first taste of big-budget tentpole action with an appearance in 2017's Guardians of the Galaxy Vol. 2. Late last year, she was featured in director John M. Chu's Crazy Rich Asians, which absolutely killed it at the box office and won over critics; she's also recently appeared in a key role in the hit CBS All Access series Star Trek: Discovery, a role which was so well-received that it landed the actress her very own Star Trek spin-off series.
Yeoh's casting was announced with an appropriately celebratory tweet on the official Avatar Twitter page.
📣 Casting announcement!

Michelle Yeoh has been cast in the Avatar sequels as scientist Dr. Karina Mogue.

Join us in welcoming her to the #AvatarFamily! 💙 pic.twitter.com/etd61R2tBw

— Avatar (@officialavatar) April 15, 2019
As for Cameron, he's understandably psyched to have added such an accomplished and versatile performer to his cast. In a statement, the director said, "Throughout her career, Michelle has always created unique and memorable characters. I look forward to working with Michelle to do the same thing on the Avatar sequels."
It's been a long time coming, but Cameron's opus-in-the-making will finally pick up where it left off starting late next year. The sequels do not yet have official titles, but they do have release dates: Avatar 2 hits theaters on December 18, 2020, followed by Avatar 3 on December 17, 2021, Avatar 4 on December 20, 2024, and Avatar 5 on December 19, 2025. We'll keep our ears to the ground for additional news, and report it as it breaks.