Titans: Game Of Thrones' Iain Glen To Portray Bruce Wayne In Season 2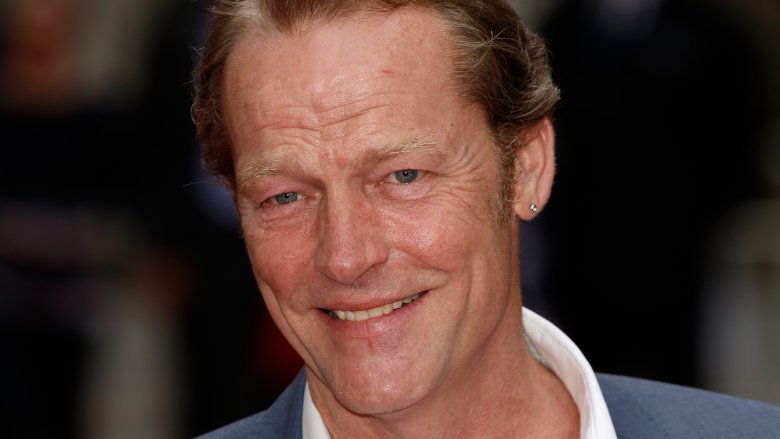 Getty Images
An older, wiser Bat is coming to counsel the Titans.
Scottish actor Iain Glen, perhaps best-known to American audiences for his role as Jorah Mormont on Game of Thrones, has been cast in a recurring role as Bruce Wayne for season 2 of the DC Universe series. (via Deadline) The 57 year-old Glen will be portraying a version of Wayne who is much older than any live-action interpretation of the character we've seen thus far, though no less dedicated to cleaning up Gotham.
Glen is a classically trained actor who made a name for himself by way of roles in a myriad of critically acclaimed stage productions in the U.K. over the last couple of decades. According to Deadline's report, those productions include such time-honored classics as The Crucible and A Streetcar Named Desire, as well as Shakespeare's Hamlet and Henry V; he received the prestigious Bancroft Medal during his tenure at the Royal Academy of Dramatic Art, which counts among its alumnus such Hollywood luminaries as Albert Finney, Alan Rickman, Ralph Fiennes, Peter O'Toole, and Sir Anthony Hopkins. The actor made his Hollywood debut in the acclaimed 1988 drama Gorillas in the Mist, and has since carved out a niche for himself with appearances in genre fare such as Lara Croft: Tomb Raider, the 2002 horror flick Darkness, and three films in the Resident Evil series. 
Glen has enjoyed a longer GoT tenure than is typical for the series, having appeared in the very first episode and popping up in multiple outings in each of the venerable series' seven seasons. He's set to return as Mormont, the once-exiled Northern Lord of Westeros and staunch ally of Daenerys Targaryen, in the upcoming eighth and final season.
He certainly looks the part of an older Wayne, and has proven himself to be an actor capable of considerable gravitas. One thing, however, remains unclear: whether or not he'll actually suit up as Batman. His presence seems engineered to further the character arc of Dick Grayson/Robin (Brenton Thwaites), who was seen in Titans' first season to have, shall we say, mixed feelings about his onetime mentor. More specifically, Grayson was seen in the season-ending flash-forward to a possible future to have literally murdered Batman (portrayed by a pair of stunt performers), who had abandoned his anti-killing stance in favor of, well, killing anyone who got in the way of his crusade for justice — up to and including the Joker. Although this was later revealed to have only been a fantasy planted in Dick's mind by the interdimensional entity Trigon, it's safe to say that there are some unresolved issues there that are likely to come into play in season two. Here's Wayne's official character description, courtesy of Titans' producers: "After decades of fighting crime as Batman, billionaire Bruce Wayne is just as driven to protect Gotham from evil as he was in his prime. Needing to reconcile his relationship with Dick Grayson, the duo hope to forge a new dynamic as Bruce tries to help his former sidekick and the Titans achieve success."
The addition of Wayne to the mix only underlines the fact that, as bonkers as Titans' first season got, things are going to get even more real the second time around. Today's announcement is far from the only bit of highly significant casting news for the series this year; just last month, we reported that How to Get Away with Murder's Esai Morales had been cast as Slade Wilson, AKA Deathstroke the Terminator, who is traditionally the teen superhero team's most formidable antagonist. It's also been reported that producers are looking to cast the roles of Wilson's daughter Rose (who, in the comics, becomes a villain known as Ravager) and son Joe (who has a long comics history as the hero and sometime villain Jericho). Coupled with the season 1 finale's post-credits stinger teasing the impending arrival of Superboy (and, um, his dog Krypto), it all adds up to the inevitability of the Titans' complicated world quickly becoming even more so.
No release date has yet been set for Titans' second season, but considering that casting is ramping up, we're bound to get an announcement before too long. We'll keep our ears to the ground, and keep you apprised of details as they become available.