Shazam! Screenwriter Henry Gayden Tapped To Write Sequel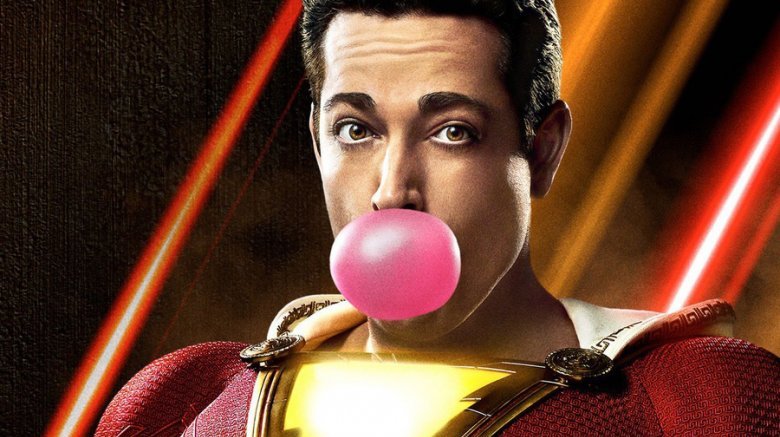 Contains slight spoilers for Shazam!
A superhero film about the importance of family is keeping things in the family for its forthcoming sequel. 
TheWrap has reported that Warner Bros.' New Line Cinema and DC Films have hired Shazam! screenwriter Henry Gayden to write the film's follow-up. 
The outlet cited an unnamed individual with knowledge of the production, and also added that director David F. Sandberg and producer Peter Safran are expected to return to their creative posts as well. 
It's likely that before Gayden gets to work on the Shazam! sequel, he'll finish up his big screen adaptation of Last Human, based on Lee Bacon's soon-to-debut novel of the same name. Gayden is collaborating with directing duo Phil Lord and Christopher Miller, two of the minds behind Spider-Man: Into the Spider-Verse, for Last Human, and is billed as a "reverse ET" in which a trio of robots discover a human child who has stayed hidden from the robot society a bunker underground. The scripter's previous credits include the family-friendly animated flick Earth to Echo. 
News of Gayden returning to write the second Shazam! movie comes on the heels of the superhero pic's impressive opening weekend. Analysts initially predicted that Shazam!, which stars Asher Angel and Zachary Levi as 14-year-old Billy Batson and the titular superhero he can transform into, would pull in between $40 million and $45 million at the domestic box office in its first weekend at the box office. The film wound up raking in $5.9 million in Thursday previews (plus $3.3 million from the exclusive screenings Fandango VIP+ subscribers attended on Saturday, March 23), and then scooped up $53 million from Friday, April 5 to Sunday, April 7. As of this writing, Shazam! has grossed $159.1 million worldwide — roughly $60 million more than what it cost to produce the movie. 
On top of its commercial success, the third consecutive smash for the DC Extended Universe following the 2017 launch of Wonder Woman and the 2018 debut of Aquaman, Shazam! has also experienced the glow of amazing critical response. When CinemaScore polled audiences after the film's first official screening in theaters to gauge their thoughts, the market research company found that the overwhelming majority of people absolutely loved it, giving it an "A" score on a scale from "A" to "F." (For comparison, Captain Marvel received the same CinemaScore as Shazam!, signaling that the Levi-starrer is every bit as good as Marvel's latest.) Over on Rotten Tomatoes, Shazam! has done just as well: 92 percent of registered critics wrote positive reviews for the film, while 90 percent of audiences with accounts on the review aggregator site had nice things to say about it. 
All this considered, it's easy to see why a Shazam! sequel would get the greenlight — and why the executives in charge would want Gayden aboard the project. One of the greatest aspects of Shazam! is its blend of action-packed adventure with all its superhero fun and genuine sincerity with its story about family being more than just a word. Gayden's script was one of many reasons people fell in love with Shazam!, and his work on the film's sequel should do the same. 
What exactly the Shazam! sequel will entail, we can't say for certain. However, a small detail tucked into the film's first act plus the post-credits scene that bookmarked it tease two pivotal aspects of the story moving forward: the introduction of Black Adam (Dwayne Johnson) and the teaming-up of Dr. Sivana (Mark Strong) and Mister Mind.