The untold truth of Mister Mind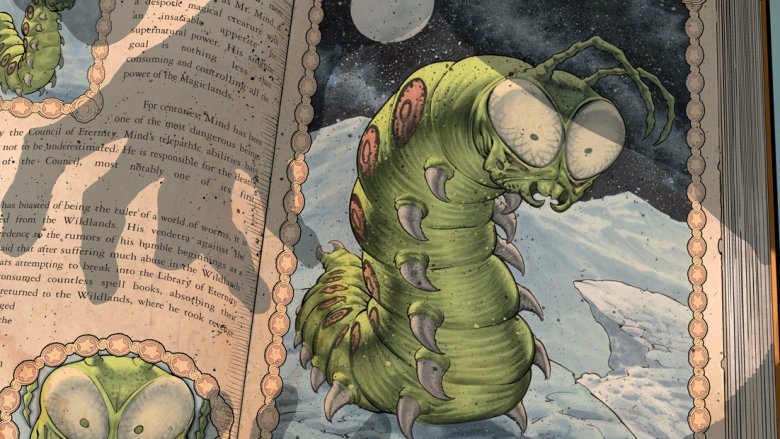 Considering that he's often called "The World's Mightest Mortal," most of Shazam's major enemies are the kind of world-shattering threats that you'd expect. There's Black Adam, who channels the same thunder and lightning superpowers that Shazam does, but on the side of evil. There's Dr. Sivana, a twisted mastermind with designs on conquering the entire world — and, for some reason, the planet Venus. There's Captain Nazi, a fascist superman who… well, that guy's deal is probably pretty obvious.
And then there's Mister Mind. For over 75 years, one of Shazam's most ruthless, sinister, and powerful enemies has been a tiny little cartoon worm who wears tiny little cartoon glasses and has to talk through a tiny little radio. But don't judge him by his adorable appearance — either on the comics page or in the credits scene following 2019's Shazam! movie, during which he reveals himself as our hero's next major threat. He's one of the greatest villains in comic book history, even if his most diabolical plot won't be reprinted any time soon. As for why that is, here's the untold truth behind Mr. Mind.