Guardians Of The Galaxy Vol. 3 Reported Production Start Date Revealed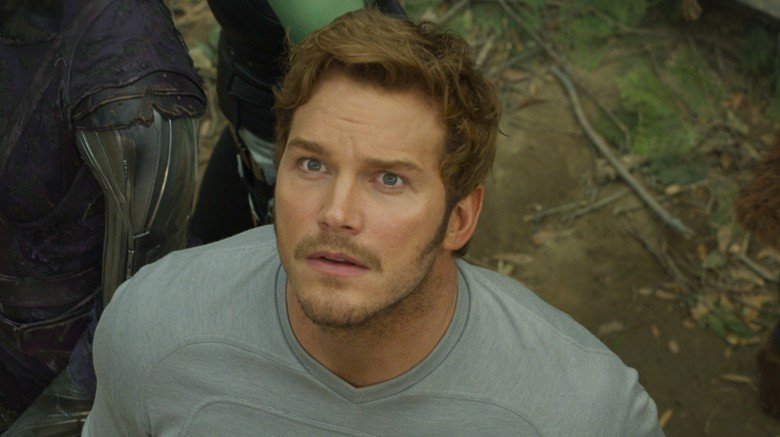 It might be a while before the Guardians gear up for their third adventure, according to a recent listing published by Production Weekly. 
Coming together under the working title Hot Christmas, a scoop we reported on back in October of 2018, Guardians of the Galaxy Vol. 3 is said to be eyeing a production start date almost two years from the time of this writing: February 2021.
This aligns with a past Production Weekly listing that detailed the same start date for the third Guardians movie. However, at that time, the film was still without a director, as Disney had not yet reversed its decision to reinstate writer-helmer James Gunn after firing him following tweet-related controversies. The House of Mouse ultimately brought Gunn back on for Guardians Vol. 3 in March of 2019, eight months after booting him from the trilogy-ending project, but that apparently hasn't lit a fire under anyone's bum to get moving on the film as quickly as possible. 
This could be down to several reasons, the biggest being that Gunn has a responsibility with Warner Bros. and DC Films. (Yes, we know — shock-horror!) During his time away from Disney and its subsidiary Marvel Studios, the place where Gunn's Guardians of the Galaxy Vol. 1 and Guardians of the Galaxy Vol. 2 are housed alongside 20-plus other Marvel Cinematic Universe entries, Warner Bros. poached — er, we mean tapped — Gunn to write and direct The Suicide Squad. A spiritural successor to David Ayer's 2016 super-villain ensemble, The Suicide Squad is said to reboot the property and introduce an entirely new roster — so a lot of time and effort is required of Gunn to make that happen. Additionally, that film isn't slated to debut in theaters until August 8, 2021, meaning filming likely won't end until late 2020 at the earliest. Once Gunn wraps The Suicide Squad, he'll probably return home to Marvel Studios to start shooting Guardians of the Galaxy Vol. 3, then complete production in time to jump back into the DC Extended Universe to promote The Suicide Squad. 
Now, a February 2021 filming start date suggests that Guardians of the Galaxy Vol. 3 won't premiere until sometime in 2022. (It should be noted that Marvel does have a window carved out for a movie to launch on November 5, 2021, but it seems highly unlikely if not impossible that Guardians Vol. 3 would be completed in time for release on that date.) The three dates sketched out on Marvel's film calendar in 2022 are February 18, May 6, and July 29. We know absolutely nothing about potential projects that could fit into those slots, as Marvel hasn't announced plans past this summer's Spider-Man: Far From Home and won't until Avengers: Endgame opens in theaters in April, so Guardians of the Galaxy Vol. 3 truly could end up coming at any point in 2022 — if the production start date is to be believed as fact. 
Even with the Gunn's firing and re-hiring, Marvel has remained committed to making Guardians of the Galaxy Vol. 3 happen. The studio reportedly never met with any other filmmakers to replace Gunn, which suggests that perhaps Marvel and Disney planned on reinstating him all along, and intended to use the script Gunn had written regardless of which director wound up helming the film. 
After news of his return to Guardians of the Galaxy Vol. 3 went public, Gunn shared to his Twitter account a heartfelt message of gratitude: "I am tremendously grateful to every person out there who has supported me over the past few months. I am always learning and will continue to work at being the best human being I can be. I deeply appreciate Disney's decision and I am excited to continue making films that investigate the ties of love that bind us all. I have been, and continue to be incredibly humbled by your love and support. From the bottom of my heart, thank you. Love to you all."
There's no saying what Gunn has dreamt up for Guardians of the Galaxy Vol. 3, but a tasty tidbit of information that Slashfilm's Peter Sciretta shared with the world back in December of 2018 indicates that the film will probably be pretty emotional. Sciretta tweeted (via ComicBook.com) at the time, "If I had somehow talked to two separate people, who somehow read James Gunn's Guardians 3 script, and both told me that it made them cry, I probably wouldn't be able to say anymore."
At least we know several years in advance to pack a box (or 12) of tissues when we head to see Guardians of the Galaxy Vol. 3
Check back with Looper for future updates on Guardians Vol. 3 as more details become available. In the meantime, find out which actors were almost cast in the superhero franchise.