Guardians Of The Galaxy Vol. 3 Will Bring An 'Epic Conclusion' To The Trilogy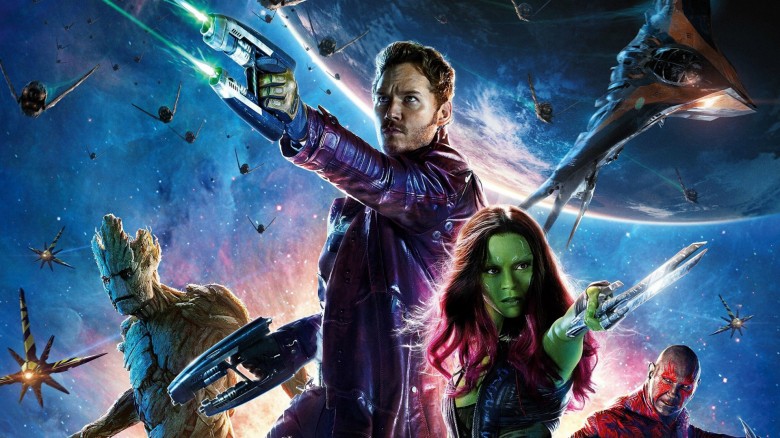 Walt Disney Studios
While we're just a few weeks away from the second installment in the Guardians of the Galaxy movie franchise, the end of the trilogy is also in sight.
At the premiere for Guardians of the Galaxy Vol. 2, director James Gunn told Variety that the upcoming third movie (which he announced he will write and direct) will be the "final in this iteration" of the series.
"We're going to come to an epic conclusion of who the Guardians are and why they were brought together," he said. "I can't wait to tell that story to the people."
But that doesn't mean it'll be the end of the Guardians on the big screen, only that Gunn probably won't be back to lead them. "Who knows who will take up the mantle after that?," he said. Check out video of the interview below.Chris Pratt already knows what he'd like to see happen to his character Star-Lord. But Zoe Saldana, who plays Gamora, joked that she doesn't know anything about the third movie. "I don't even know if I'm in it," she said. "Ask [Gunn]."
Of course, Avengers: Infinity War will open the door for the Guardians to appear in other corners of the Marvel Cinematic Universe, and Groot actor Vin Diesel said it's "inevitable" that we'll see spinoff about his character and Rocket (Bradley Cooper). So there's still probably a bright future for the team.
But before all that, we've still got Vol. 2 to look forward to. The movie hits theaters May 5, and the general consensus from critics is that it's incredible. While we try to wait, take a look at the impressive track list for the soundtrack and watch a few new scenes that were recently revealed.