Guardians Of The Galaxy Vol. 3 Reportedly Eyeing 2021 Production Start Date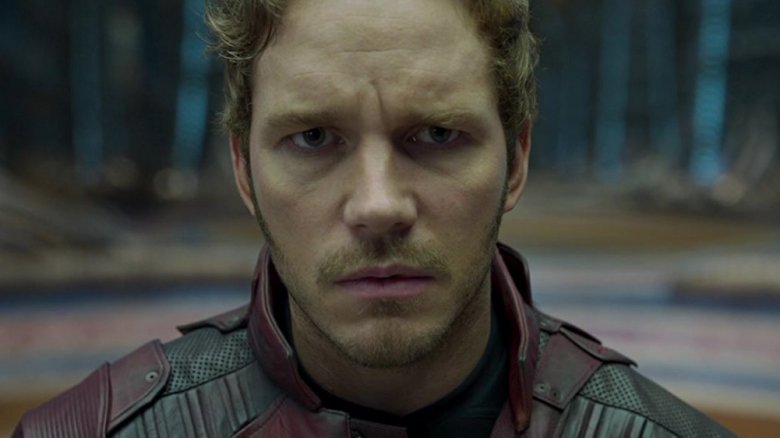 We've got some happy Guardians news and some sad Guardians news for you, Marvel fans. 
The good news? Guardians of the Galaxy Vol. 3 isn't dead, despite losing director James Gunn in July, and the project will eventually get behind cameras. The bad? Well, production reportedly won't start until February 2021 — two and a half years from the time of this writing. 
This break comes to us by way of a production listing posted by Production Weekly, which details that the third Guardians film is eyeing a 2021 filming start date and is currently operating under the working title Hot Christmas. As with most working titles, Hot Christmas probably doesn't hold any deeper meaning or indicate what will go down in Guardians of the Galaxy Vol. 3 — unless Gunn's script (which Disney will still use) somehow centers around the titular galaxy-saving crew meeting up with Santa Claus, riding reindeer, and challenging toy-making elves to dance battles, but we doubt that's the case. 
Production on the trilogy-ending Vol. 3 was expected to begin sometime in 2019, in time for the film to launch the following year. Though Marvel Studios never set an official release date for the third Guardians flick, Gunn (when he was still attached as director) wrote on Twitter that the movie was "coming in 2020." But once the Walt Disney Company fired Gunn after a collection of controversial past tweets of his resurfaced and began circulating the web, that plan was quickly derailed. 
Roughly one month after Gunn was booted from his director's seat, Marvel Studios placed Guardians of the Galaxy Vol. 3 on a temporary production hiatus. At the time, an anonymous source with knowledge of the situation noted that the halt was "more of a 'regrouping'" until Disney and Marvel screened prospective filmmakers and selected one to replace Gunn as director. According to a scoop by The Hollywood Reporter, the companies dismissed a "small group" of crew members who were actively "prepping for preproduction." The outlet also detailed that those who were let go are now "free to look for new work," which hinted that yes, the production halt is technically "temporary" but no, it may not be not as short-lived as some may have expected. 
In September 2018, Sean Gunn, James' brother and the actor who plays Kraglin in the Guardians franchise, opened up about the three-quel's up-in-the-air status, telling Tulsa World that no one involved with the film had any concrete idea of when filming would begin. 
"I don't really know yet what's going on with Guardians 3. I know that Disney still wants to make the movie. I know that they have every intention of using the script that my brother wrote. Obviously, that was a very unfortunate situation for everybody, most of all him, but I am also somebody who had been preparing to spend half a year making that movie and now that's up in the air," he said. "Obviously, I think it's a tricky proposition for them to find another director to step in — and also the scheduling of a lot of other actors who are incredibly busy can't be easy. But I know that they plan on making the movie. I had not been contacted at all for a while, but I was recently contacted by Marvel saying, 'Yeah, we do plan to make this movie. We're just not sure when yet.'"
If this new report from Production Weekly is to be believed, Disney and Marvel ultimately settled on February 2021 as the perfect time to start shooting Guardians Vol. 3. 
So, what does this mean for the upcoming film and the Marvel Cinematic Universe as a whole? Let's explore.
There's the obvious delay in release that will come from a production push-back, so Marvel probably won't unleash the Guardians film until sometime in 2022. That's a major bummer for fans, not only because it's four years off from the present day, but also because the last time they saw a Guardians of the Galaxy movie was last year, when Vol. 2 debuted in May 2017. A 2022 launch date for Guardians Vol. 3 would leave a five-year gap from the second and third movies, the largest margin between trilogy installments there has ever been in the MCU. 
Additionally, Guardians of the Galaxy Vol. 3 spending two and a half years in development purgatory could spell major trouble for the Marvel movie world, potentially creating a ripple effect that compromises all other films in the overarching franchise. 
As all Marvel fans know, MCU entries often tie into one another — and not just the installments in one hero's series. (Remember how Captain America: Civil War influenced Spider-Man: Homecoming, and how Avengers: Infinity War and Avengers 4 will help inform the events of Spider-Man: Far From Home?) With Guardians Vol. 3 apparently out for the count until 2022, Marvel may have to do some scrambling in order to make the films around it work, especially if the studio has mapped out other MCU stories that connect to the third Guardians film. 
Sadly, those repercussions actually appear to be starting already, as Drax the Destroyer actor Dave Bautista recently mentioned that the Guardians Vol. 3 delay could impact what Marvel and directors Joe and Anthony Russo do with the Guardians team in Avengers 4, which is due out on May 3, 2019. 
"Guardians 3 is really up in the air and I don't know what they're going to do with it. It's on permanent hold for now, and that may make a difference in what they do with our characters in Avengers 4. To be honest with you, right now I really don't know," Bautista shared with Digital Spy in August 2018. "But I know I'm in Avengers 4. I've shot most of it already. I do have two days of reshoots. But other than that, I have some really great scenes that I hope they use. But I guess that it remains to be seen what they'll do with the characters."
Hopefully, Marvel can avoid any more chaos and hardship moving forward, and Guardians of the Galaxy Vol. 3 will be well worth the multi-year wait.