Black Widow: Andre Holland Reportedly Being Eyed For Villain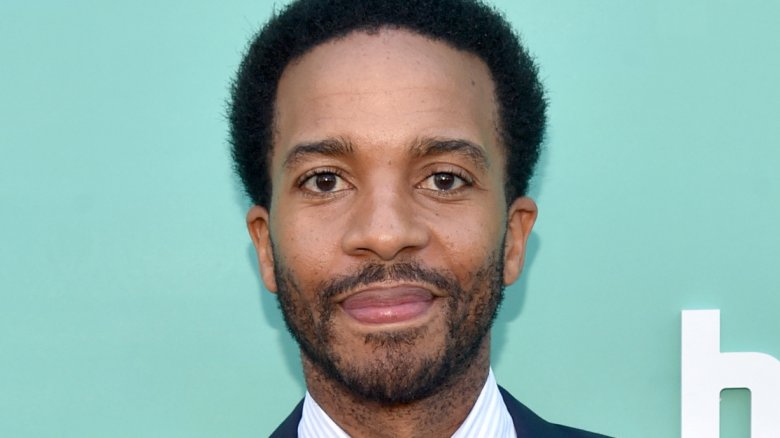 Getty Images
The Black Widow rumors continue to fly.
Andre Holland, who was won accolades for his roles in the Academy Award-winning picture Moonlight and as Henry Deaver in Hulu's Castle Rock, has reportedly read for the role of the film's main villain. The folks at That Hashtag Show once again reported the news.
THS has been all over Black Widow casting news. Yesterday, we reported that their sources indicate that Emma Watson, the erstwhile Hermione Granger, is at the top of a short list of actresses being considered for the film's second lead, a sort of "kickass female Bond." Today, those sources report that Holland — whose stock received a considerable bump when Moonlight took home the Oscar for Best Picture in 2017 — is under serious consideration to portray the unnamed villain, and has in fact already auditioned.
According to THS, Holland came under consideration after the flick's original script by Jac Schaeffer (who will showrun the Vision and Scarlet Witch limited series for Disney+) underwent a slight rewrite by Ned Benson, who wrote and directed the three films in the Disappearance of Eleanor Rigby series. That rewrite supposedly opened up the villainous role to younger actors; prior to it, the production was explicitly seeking an actor in their 40s. (Holland is 39; several other actors have reportedly read for the role as well.)
Holland is a Tinseltown vet, having made appearances on screens both big and small since 2006. Interestingly, his big screen debut came in the 2008 film Sugar, which was written and directed by Captain Marvel helmers Anna Boden and Ryan Fleck; he also appeared in the 2014 Jackie Robinson biopic 42, which starred future Black Panther Chadwick Boseman in the title role. He's a favorite of director Ava DuVernay, having worked with her on 2014's Selma and last year's A Wrinkle in Time; on the small screen, he preceded his starring turn in Castle Rock with a substantial role in the Roanoke edition of American Horror Story.
The villain part will reportedly be the next to be cast, which means that confirmation should come before too long. After that, the production will begin seeking to fill the supporting roles of two older people — a man and a woman — who may be a couple, or otherwise related to each other (THS reports that the roles are "tied together"), and are working in conjunction with the villain. While nobody has been brought in to read for these parts yet, rumor has it that Marvel is seeking some reasonably big names, with Rachel Weisz (Disobedience) being considered for the female role and such names as Sebastian Koch (Homeland) and Alec Baldwin (Mission: Impossible: Fallout) being floated for the male role.
Once again, this is all unconfirmed — but we must say, Holland joining the MCU as a villain sounds like an extremely smart move. Marvel Studios, once widely perceived as having a "villain problem" (that is to say, many of their early villains were rather flat and one-dimensional), has done a bang-up job of rehabbing that image in recent years. 2017 gave us Jeff Goldblum's delightfully devious Grandmaster in Thor: Ragnarok and Michael Keaton's excellent turn as driven family man Adrian Toomes/Vulture in Spider-Man: Homecoming; 2018 further exploded the studio's "problem" with Michael B. Jordan's soulful turn as Erik Stevens/Killmonger in Black Panther and Josh Brolin's amazing motion capture performance as Thanos in Avengers: Infinity War. Holland has displayed remarkable depth and range in his starring role on Castle Rock, and it would be highly interesting to see how he would take on a villainous turn in opposition to Scarlett Johansson's wisecracking superspy.
If all the rumors are true, then it's safe to say that Black Widow is off to a fantastic start in the casting process. The flick will be helmed by Aussie director Cate Shortland (Berlin Syndrome) from Schaeffer and Benson's screenplay; the flick is gearing up to go before the cameras this summer, and is expected to infiltrate theaters on May 1, 2020. We'll keep both ears to the ground for more details.