Black Widow: Emma Watson Rumored To Be Eyed For Second Lead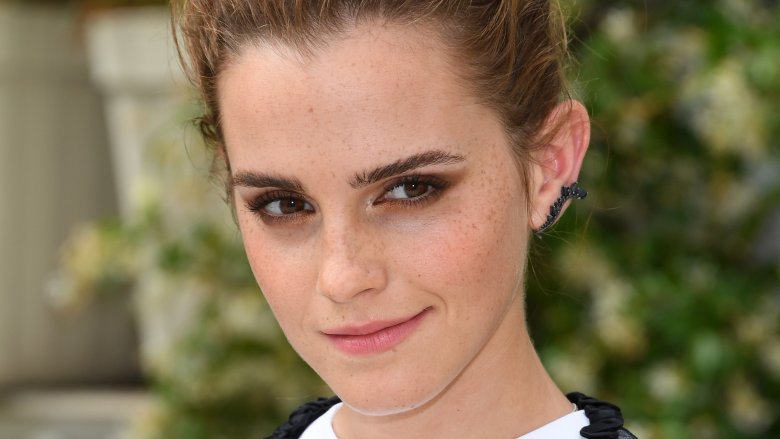 Getty Images
Marvel may be looking to add a little magic to Black Widow.
Emma Watson, best known for her role as Hermione Granger in the Harry Potter film series, is reportedly being heavily considered for a secondary lead role in the superspy solo vehicle, according to That Hashtag Show. Their report states that Watson is at the head of a short list of talented actresses being eyed for the part.
THR's crack sources say that Watson was among the first names to come up since the production, which is set to go before the cameras this summer, began looking to fill the role late last year. The report comes with a qualifier that the list might not necessarily include everybody being considered, but it does give us a pretty good idea as to what type of co-lead Marvel Studios is seeking to cast opposite Scarlett Johansson's S.H.I.E.L.D. agent-turned-Avenger. The flick is being directed by Cate Shortland, an Aussie whose previous credits include the thriller Berlin Syndrome and several episodes of the Showtime original series SMILF; the list has reportedly been narrowed down by the director, producer Brad Winderbaum, and Marvel head honcho Kevin Feige. 
In their report on Black Widow's casting call late last year, THS described the part in question as a sort of "kickass female Bond" requiring an actress who is similar in build to Johansson and is up for the challenges of a physically demanding role. While it was originally indicated that Marvel was seeking somebody in the 30 to 39 age range, those plans appear to have been slightly modified.
While Watson will forever be Hermione in the hearts of Potter fans, she's proven that she can be a substantial box office draw outside of that franchise. After warming up with roles in films like the 2015 thriller The Colony and the horror/mystery Regression that same year, she landed the plum role of Belle in Disney's live-action 2017 adaptation of Beauty and the Beast, which released in March — not typically a gangbusters month for the box office — and simply blew up, grossing an eye-watering $1.25 billion dollars worldwide. She'll be appearing next in the latest cinematic iteration of the classic Louisa May Alcott novel Little Women, which is currently in post-production and hits screens on Christmas Day.
Next on the list: Alice Englert, a fellow Aussie who starred in 2013's Beautiful Creatures and can be seen in the upcoming Netflix series Ratched, which focuses on the borderline-sadistic titular nurse (Sarah Paulson) from the classic Jack Nicholson drama One Flew Over the Cuckoo's Nest. Her next big screen appearance will be in the thriller Them That Follow opposite Kaitlyn Dever (Last Man Standing) and Walton Goggins (Ant-Man and the Wasp). She is reportedly running neck-and-neck with Israeli actress and model Dar Zuzovsky, who most recently starred in the 2018 drama Papa alongside Robert Scott Wilson and Paul Sorvino.
Rounding out the short list is Watson's Little Women co-star Florence Pugh, currently appearing on the big screen in the Dwayne Johnson dramedy Fighting With My Family. She'll also be appearing in Midsommar, director Ari Aster's followup to last year's horror smash Hereditary, which is slated for release August 9.
Once again, we'd like to stress that not only is this report unsubstantiated, and even if it's accurate, the list is incomplete. However, we also feel obliged to point out that a) That Hashtag Show has developed into a pretty darn solid source for this type of information, and b) the idea of Emma Watson kicking major amounts of ass as a Bond-esque secret agent at the side of Johansson's Black Widow is one that should have Marvel fans salivating with delight. We know from the Potter series that Watson excels at super-capable characters possessed of a dry wit expressed through deadpan delivery, and if that doesn't sound like a perfect partner in crime for Ms. Romanoff, we don't know what does. With only a few months to go before shooting commences on the film, we can expect confirmation — not to mention more casting news and production details — sooner rather than later. Rest assured, we will be all over it.
Black Widow is expected to sneak into theaters on May 1, 2020.