Brie Larson To Produce, Star In CIA Drama For Apple TV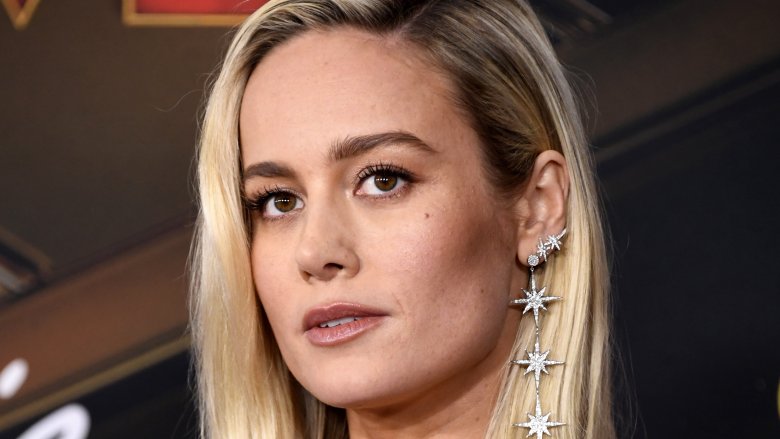 Getty Images
Brie Larson is on a roll. 
The Academy Award-winning actress and Captain Marvel star has inked a direct-to-series deal to executive produce and star in an as-yet untitled drama for Apple TV, focusing on the rise of a driven young woman through the ranks of the CIA. (via Deadline)
In case you've been vacationing on the Moon for several months, Larson's profile is currently about as high as profiles get, due to her starring turn in Marvel Studios' forthcoming superhero epic. Captain Marvel lands in theaters this Friday, and is tracking for an opening weekend virtually unheard of outside of movies with Avengers in the title; the flick has earned advance critical raves and is expected to have its box office inflated by virtue of being not only Marvel's first to be headlined by a female hero, but the last MCU entry we'll see before the Phase Three-closing Avengers: Endgame drops in April.
The actress will also appear in that film, and recently wrapped production on the legal thriller Just Mercy opposite fellow MCU alum Michael B. Jordan — but apparently, she likes to keep busy. She'll be jumping right into double duty on the Apple series, which is being co-produced by Lynette Howell-Taylor (a recent Oscar winner for her work on last year's A Star is Born) through her 51 Entertainment banner.
In final talks to pen the series is Megan Martin, a TV veteran who has contributed episodes of Cult, The Following, and Animal Kingdom. It's based on the forthcoming memoir Undercover: Coming of Age in the CIA, authored by ex-undercover operative Amaryllis Fox. The book is described as "a provocative and contemporary look at a young woman's journey in the CIA, told through the prism of her closest relationships"; although it's not slated for release until October, the fact that Larson, Howell-Taylor, and co-producer Michael Ellenberg partnered up to acquire the rights to the autobiography this far in advance indicates that it will make for scintillating reading material ripe for the serialized television treatment. Apple apparently agreed, or perhaps they just like being in business with Marvel stars; last year, the streamer handed down a comparable direct-to-series order to Defending Jacob, a thriller based on the novel of the same name which boasts Captain Amer- er, Chris Evans as its executive producer and star. 
The news underlines Larson's skyrocketing Hollywood clout, as she has ascended to the A-list through a combination of winning charm, wise choices, and sheer unbridled talent. Her career began with a series of small roles in TV movies as a child actress; she eventually moved into features, landing a breakout role as Envy Adams in Edgar Wright's 2010 graphic novel adaptation Scott Pilgrim vs. the World. Higher profile roles on screens both big and small followed; she co-starred in the well-received but short-lived Showtime series United States of Tara, guest starred on the beloved comedy Community, and landed roles in flicks like Digging for Fire and Trainwreck before landing the lead in 2015's Room, which won her the Best Actress Oscar.
The Tinseltown Blockbuster Machine came calling shortly thereafter, and she followed up an appearance in 2017's Kong: Skull Island by becoming the latest big name to join the juggernaut that is the Marvel Cinematic Universe. As Carol Danvers/Captain Marvel, she portrays a tough-as-nails yet slyly witty Air Force fighter pilot who is enlisted (after coming down with a severe bout of amnesia) into the Kree Starforce, a sort of interstellar Black Ops team in opposition to the shape-shifting, conquering alien race known as the Skrulls. Behind-the-scenes featurettes on Captain Marvel have revealed her extreme dedication to the role, and those advance critical notices have praised her spot-on performance; it's certainly not a leap to imagine the talented actress segueing effortlessly from space-faring badass to determined undercover CIA operative, and it's safe to say that her current searing star power may even help bring more attention to Apple TV, which finds itself as one choice among many in an increasingly crowded sea of streamers.
No further casting or production details have been revealed, but it seems likely that Apple will seek to begin dropping episodes of the series in relatively close conjunction with the book's release. We'll keep a close eye on this one, and keep you up to date on developments as they become available.