Human Discoveries: Zac Efron, Anna Kendrick To Star In Facebook Animated Series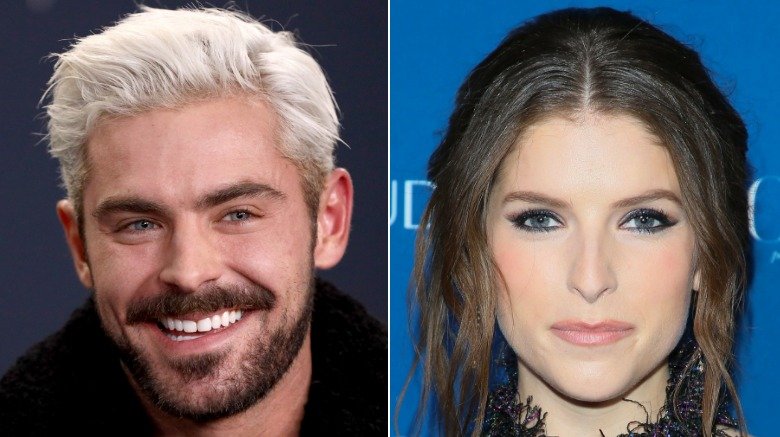 Getty Images
Facebook hopes you'll discover that it's more than just a social media platform.
Zac Efron and Anna Kendrick are set to star in Human Discoveries, an animated comedy series about our early ancestors being prepped for streamer Facebook Watch, according to Deadline. The show comes from creators Chris Buono and David Howard Lee, and is co-produced by animation house ShadowMachine, which has been responsible for such animated offerings as Robot Chicken, Moral Orel, and Bojack Horseman.
While it tends to get a bit lost in the shuffle among the plethora of streaming options currently available and on the horizon in the near future, Facebook Watch has been slowly building a respectable library of original content since its debut in 2017. Among its more popular originals are the Elizabeth Olsen-starring drama Sorry For Your Loss (recently renewed for a second season); the Mike Rowe-hosted reality series Returning the Favor; and chat series Red Table Talk, which features Jada Pinkett-Smith and daughter Willow. The streamer has also recently partnered with MTV for a reboot of seminal reality series The Real World, and struck deals to host three complete series from creator Joss Whedon: Buffy the Vampire Slayer, Angel, and Firefly.
All this is to say that Facebook appears to be quite serious about its streaming platform, and the addition of Human Discoveries illustrates one facet of its strategy: to draw eyeballs with sheer star power. The series focuses on a group of friends at the dawn of human existence, and among the more beneficial discoveries they make (like fire, the wheel, and social bonds) are some not-so-beneficial ones (like racism, sexism, and booze). 
Efron and Kendrick have a fair amount of voice acting experience between them. Kendrick voiced the character of Poppy in the animated feature Trolls and its offshoot TV specials, while Efron starred in 2012's The Lorax and has also made multiple appearances on Robot Chicken. Joining them among the cast are Lamorne Morris (New Girl, Game Night), Jillian Bell (22 Jump Street, Brittany Runs a Marathon), Paul Scheer (The League, Future Man), and veteran actress Lisa Kudrow (Friends, Unbreakable Kimmy Schmidt).
While Facebook Watch may still be a bit of an unknown quantity among streaming connoisseurs, ShadowMachine's pedigree speaks for itself. The stop-motion Moral Orel, which lasted three seasons on Adult Swim, was one of that block's more... unique offerings, alternately going for lowbrow humor and desperately sad heartstring-tugging, which proved to constitute a little light foreshadowing. You may also recognize that as a fairly apt surface description of Bojack Horseman, which — after taking half of its first season to find its footing — evolved into one of the most consistently creative, complex, and poignant animated series in existence; some would even go so far as to say that it's among the best shows on television, full stop. The studio is currently at work on Guillermo del Toro's feature Pinocchio, which is set to drop in early 2021 on Netflix.
A significant aspect of Facebook Watch's strategy for driving viewers to its original content lies in the leveraging of its ubiquitous social platform, building buzz around its shows through the formation of Facebook Groups and watch parties. So far, it appears to be gaining momentum, albeit slowly; in late 2018, the social media giant reported that 75 million users spent at least a minute per day perusing Watch, with the average viewing time coming out to around 20 minutes. That may seem like a ton of viewers, but it only represents about 5% of Facebook's total base. (via Variety)
One great way to build momentum, however, is to keep producing unique and interesting original content, and at first blush, Human Discoveries seems to qualify. All it may take is one viral smash — along the lines of Karate Kid revival series Cobra Kai, which drove a ridiculous number of viewers to YouTube Premium last year — to make a public increasingly confounded by a glut of streaming options sit up and take notice. We'll see if Human Discoveries is able to ramp up the buzz around Facebook Watch when it debuts later this year.