Guillermo Del Toro To Direct Stop-Motion Pinocchio For Netflix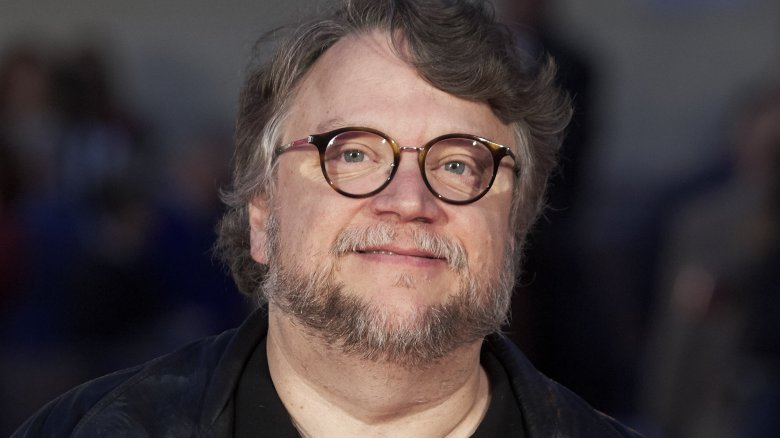 Getty Images
Guillermo del Toro has just booked a visit to the House of Mouse. 
Per Variety, the Oscar-winning filmmaker recently signed a deal with Netflix to direct a stop-motion musical version of Pinocchio, the classic Disney film from 1940. The project marks del Toro's animated feature film directorial debut. 
In addition to directing Pinocchio, which tells the tale of a puppet who longs to be a real boy, alongside Mark Gustafson (Fantastic Mr. Fox), del Toro will co-write the script with Patrick McHale (Over the Garden Wall). He's also attached to produce the film. 
"No art form has influenced my life and my work more than animation and no single character in history has had as deep of a personal connection to me as Pinocchio," del Toro said in a statement accompanying the project announcement. "In our story, Pinocchio is an innocent soul with an uncaring father who gets lost in a world he cannot comprehend. He embarks on an extraordinary journey that leaves him with a deep understanding of his father and the real world. I've wanted to make this movie for as long as I can remember."
Much like del Toro's past films Pan's Labyrinth and The Devil's Backbone, his Pinocchio takes place in a time in which a dictatorial regime ruled the country. Where both Pan's Labyrinth and The Devil's Backbone were set against the backdrop of Francoist Spain, the new Pinocchio film will be set in 1930s Italy, when Benito Mussolini, the leader of the now-dead National Fascist Party and the founder of Italian Fascism, was overseeing the country and rising to power at an astronomical rate. During his time as the Prime Minister of Italy, from 1922 to 1943, Mussolini dropped democracy in favor of a dictatorship. 
Netflix giving del Toro's Pinocchio the green light is fresh news, but this isn't the first time we've heard of the project. Back in August 2017, del Toro addressed reporters at the Venice Film Festival (via IndieWire) and detailed that he had been trying for nearly a decade to receive the funding required to make Pinocchio a reality. He admitted that he hit brick wall after brick wall in his efforts, but never allowed himself to feel discouraged or give up hope, as he always knew it would be tough to get enough people to sign off on an "anti-fascist Pinocchio." 
"I've been looking for financing for almost ten years. We have the puppets, we have the design. I always or almost always complicate my life. None of the movies I want to do are easy. And they don't belong to anything anyone wanted to do at that time. No one wanted to do superheroes when I did Hellboy, no one wanted to do monsters when I did Pacific Rim," said del Toro, who noted at the time that he "got many calls," but everyone he spoke with hung up after learning that the movie would be set during the rise of Mussolini. 
It sounds like del Toro finally found the perfect home for Pinocchio, as Netflix is nothing but thrilled to back the film. Melissa Cobb, the vice president of kids and family content at Netflix, expressed sheer excitement at the chance to collaborate with del Toro once more and praised his vision for a unique take on Pinocchio: "Throughout his distinguished career, Guillermo has exhibited mastery in inspiring people through his magical worlds filled with unforgettable and magnificent characters, from the monsters in Pan's Labyrinth to the aquatic beast in The Shape of Water. We are incredibly excited to expand our relationship with Guillermo and we know that his deeply touching vision for bringing Pinocchio to life on Netflix will be embraced by audiences the world over."
Pinocchio marks del Toro's fourth collaboration with Netflix, having previously created the adventure fantasy series Trollhunters, the horror anthology series Guillermo del Toro Presents 10 After Midnight, and the Trollhunters follow-ups 3Below and Wizards for the streamer. 3Below is set for release this December, while Wizards will launch sometime in 2019. No word yet on when 10 After Midnight will be available to stream. 
Netflix hasn't announced a release date for Pinocchio, but production is scheduled to begin this fall.