Wonder Woman Director Patty Jenkins Says She Has 'Pretty Clear Plans' For Third Movie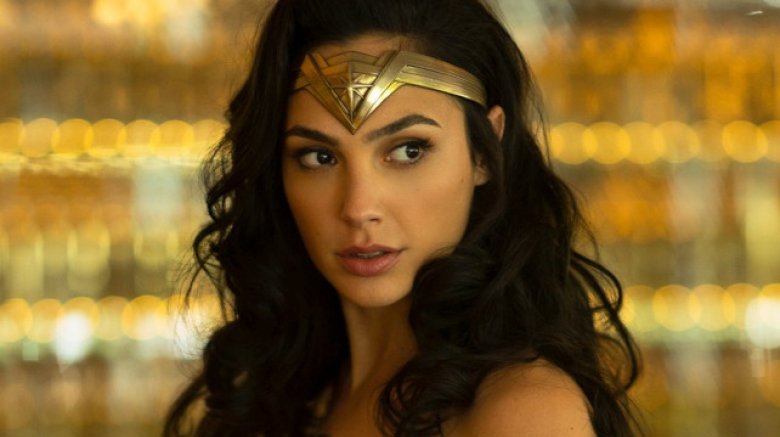 Wonder Woman 1984 isn't due out for another year and a half, but already director Patty Jenkins is thinking up ideas for a third film all about Diana Prince.
Speaking with Vanity Fair for a recent discussion about her upcoming projects, Jenkins shared that she has something specific in mind for Wonder Woman 3, should Warner Bros. and DC Films give such a project the green light. 
"I have pretty clear plans for Wonder Woman 3," Jenkins revealed when asked about where Gal Gadot's Diana Prince fits into her personal course for the future. "Whether I [direct] it or not, I see how her arc should end in my incarnation of Wonder Woman. I have great passion for that."
She added that she feels optimistic about the current film landscape with respect to female filmmakers — a comment some could take as indicating that even if, for some wild and unforeseen reason, Jenkins doesn't get to direct Wonder Woman 3, a woman could take her place. 
"I think people are realizing there's money to be made with these other stories that they may not totally understand, and that is incredible," she stated. "I feel like, 'Oh, my God, there's so many stories that I want to tell. Maybe I can actually get them made now.'"
Jenkins — who directed the record-breaking Wonder Woman, added $821.8 million to the DC Extended Universe in 2017, and helmed the impending sequel Wonder Woman 1984 — isn't attached to direct a third Wonder Woman movie, but it seems incredibly likely that not only will that film become reality but also that she will be the one to take the reins.
Fans are already on the edge of their seats to see what Jenkins and co. did with Wonder Woman 1984, which wrapped principal photography on December 22, 2018. The sequel's shoot took the cast and crew to three different countries, and was apparently an emotional, rewarding experience all around — due in large part to Jenkins' talents. 
As Gadot shared when filming concluded, "We did it. Again!! And as much as the first time shooting Wonder Woman was amazing, this time was even more unique and special.. We shot in 4 very different locations in 3 countries, and I'm so soooo proud of the almost 1000 crew members who came to set every day, giving everything they have into our movie. Couldn't ask for better partners on this.. I'm so lucky to have the one and only Patty Jenkins, as my director. She always has our backs, she gives us the wings to dare, and everyday she helped us find the most creative version of ourselves .. I am so grateful to call her my friend. And to our AMAZINGly talented cast who made every day enjoyable and fun, thank you!"
At this point, the Wonder Woman franchise is just as much Jenkins' as it is Gadot's — if not more so — and it's evident that she has great passion for the DC Comics character and respect for the lore. 
Just as she has a plan mapped out for Wonder Woman 3, Jenkins had a clear-cut vision for what would go down in Wonder Woman 1984. But it was only after she was confirmed as the follow-up flick's director that Jenkins started sharing details — like that Wonder Woman 1984 is "a totally different film with a lot of the same... things that we love," will jump from World War I-era Europe to America in the 1980s, and will feature Chris Pine returning as the thought-dead pilot Steve Trevor and Kristen Wiig taking on the role of the nefarious Barbara Ann Minvera iteration of Cheetah. That considered, we can assume that shortly after Warner Bros. and DC announce that Wonder Woman 3 is in the works and after Jenkins officially boards the three-quel, we'll start hearing more and more information about the plans Jenkins already has brewing. 
In the meantime, count down the days until Wonder Woman 1984 soars into theaters on June 5, 2020.