Wonder Woman 2: Chris Pine Confirmed To Return As Steve Trevor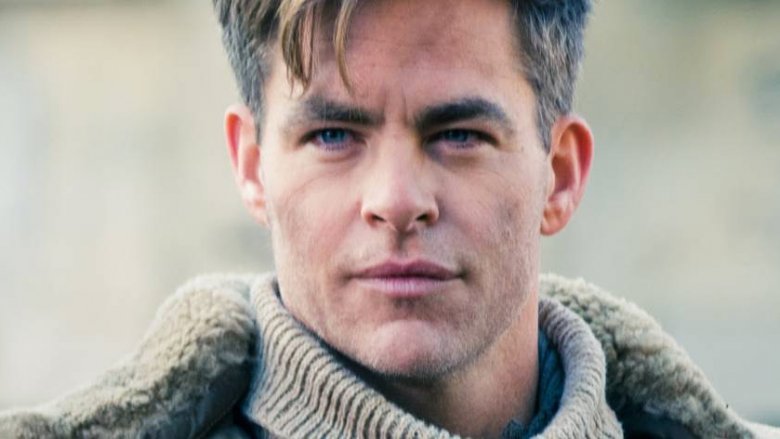 The boy is back. 
After the rumor mill churned out endless whisperings of Wonder Woman star Chris Pine making a return as the fallen Steve Trevor for Wonder Woman 2, director Patty Jenkins has revealed that the buzz wasn't just a bunch of bull. Jenkins confirmed on Twitter that, despite sacrificing himself for the safety of the entire world (and for Gal Gadot's Diana Prince in particular), Pine's Steve Trevor will be in the Wonder Woman sequel. 
"Welcome to WONDER WOMAN 1984, Steve Trevor!" Jenkins tweeted, adding the hashtag #WW84 to a photo of Pine looking totally '80s in era-appropriate clothes — a black bomber jacket, loose-leg pants, and white sneakers with a primary color rainbow stripe running along their sides. The snap also features Pine standing outside an ice cream parlor in what looks to be a mall, with six other shoppers — two with teased-to-the-heavens hair, one with a Freddie Mercury-style mustache, and another wearing a white-on-white ensemble — walking in the background. 
As a bonus treat, actress Gal Gadot also took to Twitter to share a photo from the sequel. In it, Diana is seen staring at a wall of screens, most of which display shapes and colors but one that shows actor Larry Hagman as J.R. Ewing on the 1980s primetime soap opera Dallas. Gadot captioned the photo, "Wonder Woman 1984," hinting that the sequel may not simply be called Wonder Woman 2 like everyone has assumed.
Check out both images at the bottom of this article. 
Expectedly, Pine's involvement in the sequel has sent fans into a tailspin. His character seemingly died at the end of the first Wonder Woman, which was set in 1917 during World War I, but it looks like he somehow went on to live for another 67 years — and didn't age a single day. Many have already begun theorizing how this is possible, suggesting that maybe Steve is just a hallucination, or perhaps he was brought back from the dead by Hades in a bid to torment Diana, or maybe the Steve we're seeing isn't actually Steve but is really his son, mirroring what happened in the second season of the Wonder Woman animated series. 
Director Jenkins and the minds behind Wonder Woman 2 — or Wonder Woman 1984, as it seems to be officially titled — will likely keep a veil of mystery over Pine's ties to the film, maintaining secrecy until it launches in theaters on November 1, 2019.