Who in the MCU is really a Skrull?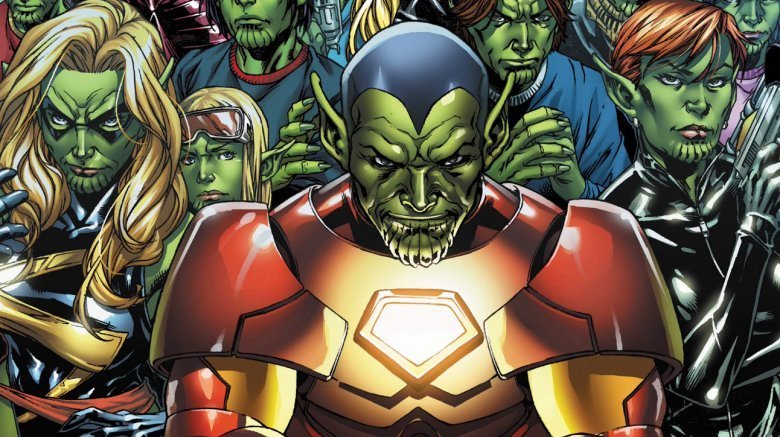 The Skrulls are coming. 
Or, more accurately, the Skrulls are already here. Captain Marvel will introduce the shape-shifting aliens to the MCU in 2019, and the film will be set in the '90s. Nick Fury (Samuel L. Jackson) will still have both eyes, Phil Coulson (Clark Gregg) won't be wincing every time he hears the word "skewer," and Steve Rogers (Chris Evans) will still be in deep freeze. More importantly, a race of aliens who make a habit of hiding in plain sight will be infiltrating our world. 
Because of the 2008 Marvel Comics event Secret Invasion — which revealed that some Marvel heroes had actually been Skrulls in disguise for years — there's a lot of speculation about how their introduction will change what we all think we know about the MCU. 
Most of the movies' heroes have high-profile connections. Spymasters, scientific geniuses, government leaders, and bona fide gods are regulars. If you were an alien spy meant to disrupt the Earth's infrastructure, the characters of the MCU would be valuable targets for you to replace. A Skrull disguised as someone in Black Panther or Thor could be whispering venom into the ear of a king. A Skrull infiltrating S.H.I.E.L.D. would have nearly limitless access to Earth's military and intelligence. A Skrull infiltrating something comparatively mundane — like, say, a trio of goofy thieves — could find himself gaining access to some of the Earth's greatest minds. 
Considering all of that, here's who we think might be a Skrull in the MCU.