After Infinity War: What's next for the MCU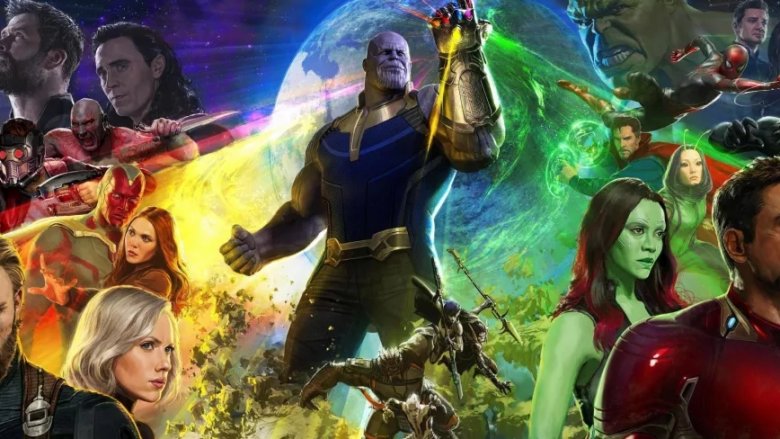 Infinity War is ready to begin, and we're already wondering what comes next. After waiting six years, Marvel movie fans are about to finally see Thanos the Mad Titan do what he does best — beat the tar out of a bunch of superheroes at once. Since that first mid-credits scene in 2012's Avengers, we've waited for Thanos to reveal himself to Marvel's heroes. Now that it's finally about to happen, it's tough to not wonder what'll happen afterward.
A lot has changed in the Marvel Cinematic Universe since Iron Man opened to a military convoy rolling through the desert to AC/DC's "Back In Black." Heroes have died. Some have forced themselves into exile. Others were injured, possibly permanently. Half the Avengers are fugitives. The lovable A.I. we once knew as Jarvis is now an android with an Infinity Stone embedded in his forehead. Asgard was blown to bits, and Mjolnir lies smashed on a clifftop in Norway. 
Contracts of many of the top Marvel stars are ending with Avengers: Infinity War, helping to fuel questions of whether or not we'll see one or more of the MCU's most well loved heroes sacrificed in the upcoming film. New stars have risen, shocking the industry with record-breaking ticket sales. An African king replaced an American billionaire playboy as the MCU's top dog. In fact, most of the newest franchises Marvel Studios has enjoyed success with focus on characters whose comics have historically struggled to maintain enough readership to survive. We're seeing more diversity not only in the MCU's characters but in its filmmakers, as well as seeing Marvel be much more open about what kinds of stories it's willing to tell on the big screen. 
With all that in mind and more, here's what's next after Infinity War.