Bizarre things about Hulk and Black Widow's relationship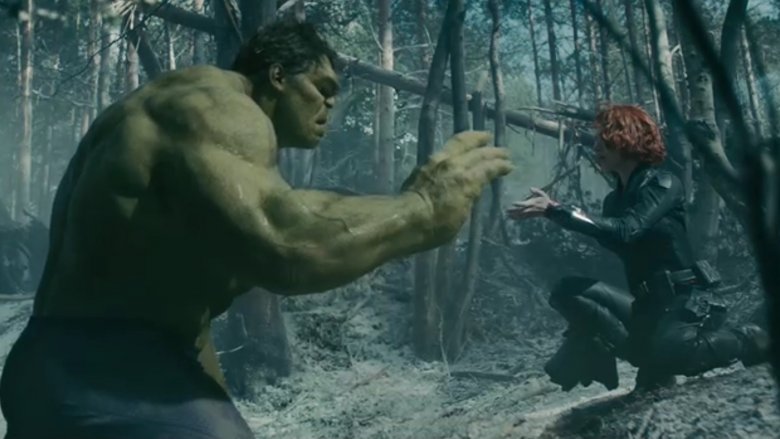 With 2015's Avengers: Age of Ultron, writer/director Joss Whedon surprised fans by pairing Natasha Romanoff, a.k.a. the Black Widow (Scarlett Johansson) with Bruce Banner, a.k.a the Hulk (Mark Ruffalo). 
Their relationship didn't go far in the film. As is always the case in real life, murderous rampages brought on by psychic assaults and epic battles with armies of robots got in the way. By the time the credits rolled, Black Widow was helping Captain America pick up the pieces with a new group of fresh recruits, and the Hulk was on his way to the darkness of space and ultimately to the premiere action scene of Thor: Ragnarok. 
The romance wasn't something anyone predicted, at least not before Avengers: Age of Ultron went into full swing and viewers started wondering about the shots of Black Widow touching hands with Bruce Banner's more monstrous half. The story has no equivalent in the pages of the comics. Bruce Banner and Natasha Romanoff have barely any connection with one another in the source material, other than that they've both been members of the Avengers. 
But calling their pairing surprising isn't just a comic book purist's complaint. Forget the comic books ever existed — look only at the movies, and still there's so much about the idea of these two being together that's just plain strange. Reviewing them should convince you of everything that's bizarre about Hulk and Black Widow's relationship.