HBO Orders Stephen King's The Outsider To Series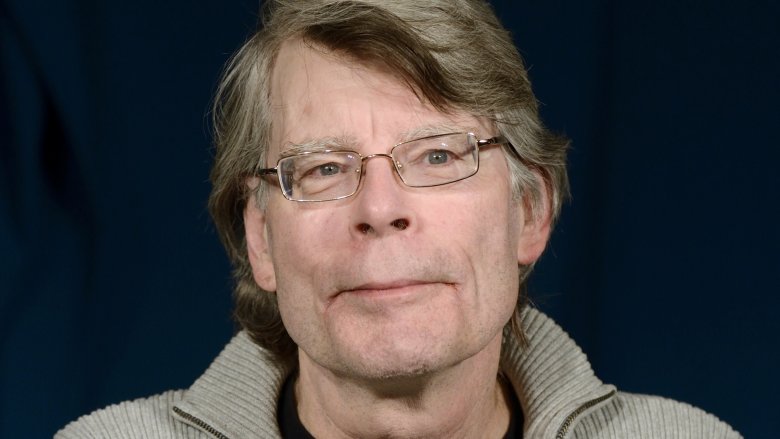 Getty Images
Long live the King.
HBO has ordered an original miniseries based on The Outsider, the 2018 novel by Master of Horror Stephen King. Ben Mendelsohn (Rogue One: A Star Wars Story) has been tapped to star, with Jason Bateman (Game Night) executive producing and directing a pair of episodes, according to Variety.
Unless you've been on the Moon for the last couple years, you know that King adaptations have recently become hotter properties than at any time since the '80s. 2017's It, based on portions of his iconic 1986 novel of the same name, kicked off the trend by becoming the highest-grossing horror picture of all time. Successful King-based properties have sprung up like weeds in the interim, including the streaming series Mr. Mercedes and Castle Rock, with an updated big-screen version of Pet Sematary and an adaptation of 2013's The Shining sequel Doctor Sleep on the way, among others.
Mendelsohn has become something of a hot property himself. He was nominated three years in a row for his supporting role in the Netflix original drama Bloodline, winning one, and also made appearances in this year's Ready Player One and Robin Hood. Just in case his profile isn't currently high enough, he'll also appear in Captain Marvel, the eagerly-anticipated penultimate entry in the Marvel Cinematic Universe's Phase Three.
As for Bateman, the project marks yet another in a lengthening list of producing and directing gigs for the veteran actor and Arrested Development alumnus. He currently fills both roles on the Netflix series Ozark (in which he also stars), and within the last few years has helmed the feature films Bad Words and The Family Fang.
King's novel focuses on a small town police detective who seems to have a slamdunk case against a local man in the assault and murder of a young boy. But, even in the face of overwhelming evidence, the man insists he is innocent — and as the story progresses, it becomes apparent that there may be sinister supernatural forces at work. It's vintage King, half police procedural and half blood-curdling horror yarn, and its slowly unspooling narrative makes it a perfect candidate for the serial treatment.
HBO's miniseries will consist of ten episodes, and looks to be the latest in a long line of prestigious original offerings from the cable network. Westworld, Ballers and True Detective have all made strong impressions on viewers and critics alike over the last few years, to say nothing of the cultural juggernaut that is Game of Thrones, currently gearing up to air its eighth and final season. True Detective's second season notwithstanding, quality control has long been the name of the game at HBO, and fans of the Master have every reason to be pumped about the network's initial foray into the Kingverse. 
No time frame has been announced for the miniseries' release, but we'll be here to keep you apprised of details as they become available.