Is Friends Leaving Netflix On January 1?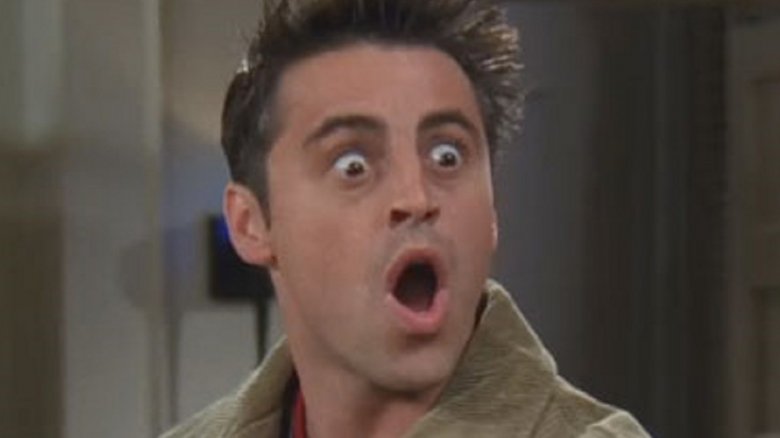 UPDATE: Netflix's chief content officer Ted Sarandos has since stated to The Hollywood Reporter that the series' "departure is a rumor." The streamer then confirmed that Friends will be available to stream through 2019. As of this writing, it's still widely believed that the show will shift to WarnerMedia's upcoming streaming site sometime in 2020, after the platform rolls out in late 2019.
So no one told you life was gonna be this way...
On Monday, November 3, the folks at Business Insider relayed that Friends would be leaving Netflix on January 1, 2019, citing the adored sitcom's page Netflix that declared the series would only be available to stream in the U.S. until the first of the year. That means fans have only a few more weeks — until New Year's Eve at 11:59pm, to be precise — to binge-watch all 236 episodes of Friends before it's yanked from Netflix's catalogue of shows. 
It's assumed that once Friends departs from Netflix, it will make its way to WarnerMedia's forthcoming streaming service, slated to roll out sometime in 2019. The untitled direct-to-consumer platform will encompass content from Warner Bros. Television, HBO, and Turner — which AT&T acquired when the company bought Time Warner in a major acquisition a few months ago — and that will likely include Friends, a Warner Bros. TV property. 
While WarnerMedia hasn't made any statements regarding the possibility of Friends joining the service's collection fo streamable media, CEO John Stankey previously noted that the company intends to "broaden the relevant demographic base," "pick up more content and get more engagement on digital content" with the service, which will begin with HBO content and expand from there. Snagging Friends from Netflix and bringing it to the platform would certainly aid in WarnerMedia's ultimate goals. 
As disappointing as it is to know that spending Friday nights eating pizza and watching Friends on Netflix will no longer be possible in 2019, it actually isn't too surprising. Media analyst Rich Greenfield previously told Deadline that "content like Friends is likely to disappear from Netflix in 2019 as WarnerMedia launches its own SVOD service." It's also not shocking considering the current state of affairs at the streamer. Netflix recently cut the cord on Iron Fist and Luke Cage, then axed Daredevil after its highly praised third season, presumably to grant Disney the room to reclaim its Marvel television properties and re-house them on its own streaming platform, Disney+.
In the same regard, Netflix has been shifting focus to producing more original content. Back in October 2017, the company announced plans to release 80 original films by the end of 2018, and dedicated 85 percent of its 2018 spending budget (a reported $8 billion) to developing 1,000 original movies and television series. More recently, Netflix confirmed that it had put into development an anime series inspired by Blade Runner 2049, a live-action adaptation of Cowboy Bebop, and animes based on Pacific Rim and Altered Carbon. 
With a heavy-hitter like Friends moving off the platform, Netflix will have a big gap to fill — one that the streamer will probably aim to make up for with awesome original content. A miraculous revival of Everything Sucks or a dozen more seasons of Queer Eye? We can dream.