Blade Runner Anime Series In The Works At Adult Swim, Crunchyroll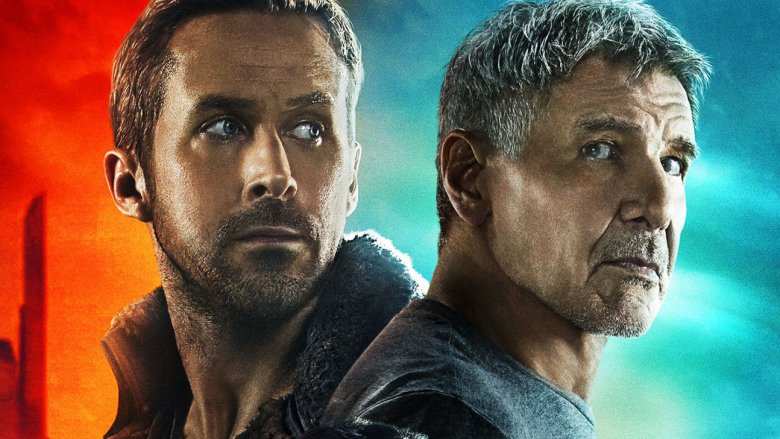 Blade Runner is about to run, swim, and roll to the small screen. 
Variety confirmed on Thursday that a Blade Runner anime series is in development at Adult Swim and Crunchyroll. 
The outlet detailed that the adult-oriented programming company and the anime and manga content distributing site teamed with Alcon Television Group, the production company behind Blade Runner 2049, to create an animated show inspired by the Ryan Gosling-led neo-noir sci-fi sequel that debuted last year.
Officially titled Blade Runner — Black Lotus, the anime series will run for 13 half-hour-long, anime-style episodes. Exact plot details weren't offered at the time of the announcement; however, Variety noted that the series is set in the year 2032, 17 years before Blade Runner 2049 and 13 years after the original Blade Runner, and will "include some established characters" featured in the two films. 
These could include blade runner and Los Angeles Police Department agent Rick Deckard (Harrison Ford), rogue Nexus-6 replicant leader Roy Batty (Rutger Hauer), Nexus-9 replicant and blade runner K (Gosling), the A.I. hologram Joi (Ana de Armas), or the sole Nexus-7 replicant Rachael (Sean Young). Although featuring some of those characters would be tricky (K wasn't incepted until the mid-2030s and Rachael died in 2021), it seems that anything is possible at this point since we don't know exactly what Blade Runner — Black Lotus will entail.
Animation studio Sola Digital Arts is on board to produce Blade Runner — Black Lotus, with Appleseed's Shinji Aramaki and Ghost in the Shell: Stand Alone Complex's Kenji Kamiyama set to helm all episodes of the series. Cowboy Bebop and Samurai Champloo alum Shinichiro Watanabe will serve as a creative producer on the show. Crunchyroll will oversee worldwide distribution of Blade Runner — Black Lotus, while Adult Swim distributes an English-dubbed version of the show in all territories outside Asia. In the U.S., Blade Runner — Black Lotus will air on Adult Swim's Toonami programming block.
Senior vice president and creative director of Adult Swim on-air Jason DeMarco expressed excitement about adapting the Blade Runner mythos into an animated series. "I first saw Blade Runner in 1982, at age 11. It has remained one of the defining films of my life," he said in a statement. "To be able to explore more of this universe, with the incredible talent we have on board, is a dream come true."
Andrew Kosove and Broderick Johnson, who will executive-produce Blade Runner — Black Lotus, added, "The Blade Runner universe is an incredibly deep well for story and character with its world and mythology that audiences have been debating and talking about since inception. We are excited to continue exploring that world via this anime series."
The folks at Crunchyroll are equally thrilled to be working on Blade Runner — Black Lotus. Said the company's head of business development Sae Whan Song at the time of the series announcement, "Blade Runner is a seminal work, and its influence permeates the genre. Adult Swim shares our excitement to bring this new series to fans, and we're looking forward to building on this franchise together."
News of Blade Runner — Black Lotus comes shortly after Netflix announced its plans to create a live-action adaptation of the anime series Cowboy Bebop, as well as the streamer's intentions to create animes based on Pacific Rim and Altered Carbon. Clearly, companies are turning their attention to anime in a major way, pushing hard into the genre that continues to blow viewers away year after year. Will Blade Runner — Black Lotus join the ranks of the animes that have impressed us? It might — so long as the series avoids making the same mistakes Blade Runner 2049 did. 
Check back with Looper for future updates on Blade Runner — Black Lotus as more details are made available.