Netflix Plans To Release 80 Original Movies In 2018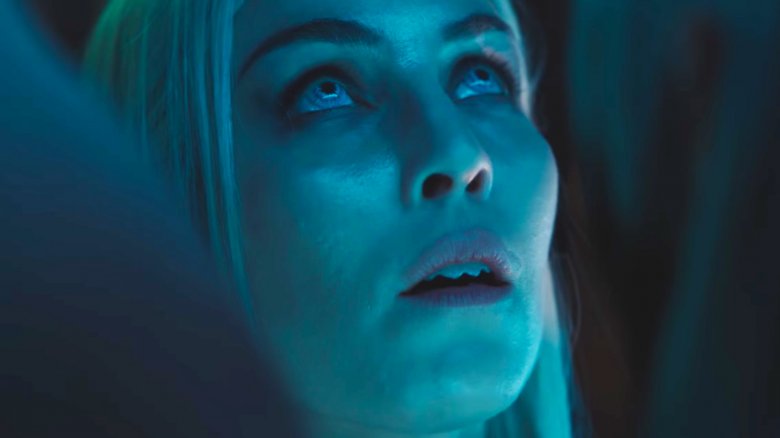 The current reigning streaming site is going to get even bigger next year. 
Netflix is planning to release a whopping 80 original movies in 2018, a level of output that works out to one new addition average every four and a half days (via Deadline). During the company's third-quarter earnings release and investors interview, content chief Ted Sarandos explained that Netflix executives are aiming to achieve the same level of success they have found in original television programming by increasing the cinematic content in this major way. 
Films will reportedly range from the average "million-dollar Sundance hit... all the way up to something on a much bigger scale such as Bright at the end of this year or The Irishman, which is currently in production," Sarandos explained. Bright stars Will Smith, with The Irishman touting Robert De Niro in the lead, a sign that A-listers are more than willing to dive into Netflix-exclusive projects over traditional Hollywood fare. 
This news comes shortly after Netflix announced it was raising prices for the first time in two years, increasing the cost of its mid-tier $9.99 per month plan (which allows for HD viewing on two screens at a time) to $10.99, and its and top-level $11.99 per month subscription (which offers 4K video and the ability to stream on four screens at a time) $13.99. According to Sarandos, that decision is part of a larger, long-term plan to increase prices in order to increase value, and thus, increase the amount of original content available on Netflix. 
But Netflix CFO David Wells assured that "there's no timing correlation between our intent to grow content and to grow content spending and the price increases," and that "this has been planned for a long time." Sarandos then chimed in, saying, "I think people will start seeing the potential for this original movie initiative... that it could be done on the enormous scale we have on the television side" (via Collider).
Though eighty films is a massive investment of both technical resources and cash funding, seemingly beyond what Netflix has given to its movie branch, there is an equally major benefit to offering new content at such a large volume and fast pace. Original film production has been ramping up over the past two years, and this year alone saw the release of movies like Okja, First They Killed My Father, and Gerald's Game, plus others that Sarandos stated would have been considerable box office successes had they been released in theaters. 
"We had three different films released this quarter that, if viewing was buying a movie ticket, would be sizable successes in Death Note, Naked, and To the Bone," he stated, "That's the benefit of the great new original programming coming nearly every day on Netflix."
We'll keep you updated as more information on these upcoming 80 movies becomes available.