John Wick Star Lance Reddick Joins Godzilla Vs. Kong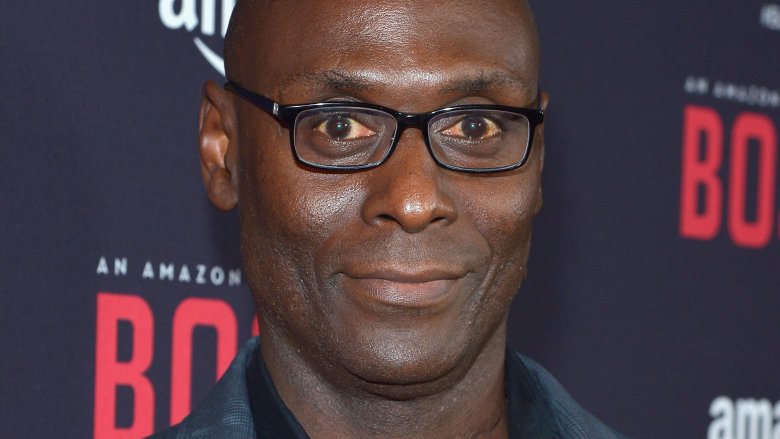 Getty Images
Godzilla vs. Kong has added another monstrous talent to its cast. 
Per Deadline, John Wick franchise star Lance Reddick is the latest to join the upcoming installment in Legendary Entertainment's MonsterVerse. The outlet didn't (and probably couldn't) divulge any details on Reddick's character. 
Considering Legendary recently detailed that Godzilla vs. Kong focuses on the "human conspiracy" that threatens to remove good and bad creatures "from the face of the earth forever," and that Monarch Sciences will embark "on a perilous mission into uncharted terrain and unearths clues to the Titans' origins," there's a good chance that Reddick is set for the role of a Monarch agent who works to stop the conspiracy from unraveling to its full potential. 
Regardless of who Reddick plays, however, his character will bear witness to a fight unlike any other that has taken place before: the mammoth Japanese monster Godzilla faces off against the enormous gorilla King Kong in "a spectacular battle for the ages" that will have a definitive winner, according to director Adam Wingard.  
Known for his role as the Continental Hotel concierge Charon in John Wick and John Wick: Chapter 2 — as well as for playing Cedric Daniels on The Wire, Special Agent Phillip Broyles on Fringe, DCI Jeffrey Tetazoo on Intelligence, and Deputy Chief Irvin Irving on Bosch — Reddick joins an already star-studded cast that includes Alexander Skarsgård, Millie Bobby Brown, Rebecca Hall, Brian Tyree Henry, Kyle Chandler, Julian Dennison, Shun Oguri, Eiza González, Demián Bichir, Zhang Ziyi, Van Marten, and the recently cast Jessica Henwick. The prolific television and movie star seems a fantastic addition to the Godzilla vs. Kong roster, and will undoubtedly shine on screen opposite his many talented co-stars.  
It goes without saying that Reddick has taken on projects of various genres throughout his career, but his experience working on action movies like the John Wick series and White House Down will serve him best for Godzilla vs. Kong — even if his role doesn't require him to perform any death-defying stunts or get directly mixed up in monster-on-monster tussles. That Reddick also had a part in 1998's Godzilla (playing a soldier seen on the Manhattan Bridge, a role for which he was ultimately uncredited) makes him even more of a perfect fit for Godzilla vs. Kong. 
Written by Terry Rossio, Godzilla vs. Kong will stomp its way into theaters on May 22, 2020.