Adam Wingard To Direct Godzilla Vs. Kong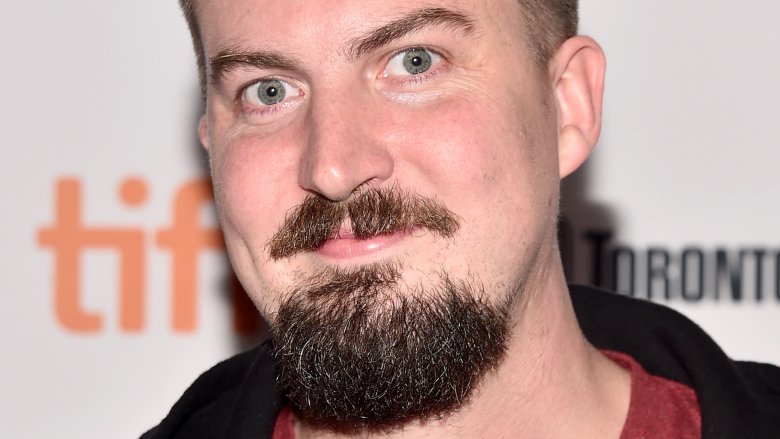 Getty Images
This is (quite literally) the director's most monstrous film yet. 
Per The Hollywood Reporter, Warner Bros. and Legendary Entertainment have tapped Adam Wingard to direct Godzilla vs. Kong, a crossover flick that sees two of cinema's most popular movie monsters go head-to-head in an epic brawl. 
The film is essentially Warner Bros.' answer to Marvel's Captain America: Civil War. It's expected to be big, brutal, and likely a ton of fun. Godzilla vs. Kong is currently slated for a 2020 release.
Wingard will work from a script developed by a prolific writers room, led by none other than Pirates of the Caribbean scribe Terry Rossio. Star Trek Beyond writers Patrick McKay and J.D. Payne, Maze Runner franchise scriptwriter T.S. Nowlin, and Babylon 5 creator J. Michael Straczynski are just a handful of writers working away on the film's narrative. 
Wingard has already established himself as in the horror/thriller genre, taking the reins for low-budget titles like The Guest, You're Next, and, most recently, Blair Witch. But he's also a fan of creature-feature flicks; he has reportedly long admired both the colossal scaly beast that terrorizes the streets of Japan and the chest-banging giant ape at the heart of Godzilla vs. Kong. Landing the project is likely quite special for the director, and he definitely has a sense of humor about being chosen. When news initially broke, Wingard took to Twitter for a cheeky post: "Cue the tweets telling me I've already ruined Godzilla and Kong."
Godzilla vs. Kong a part of Legendary and Warner Bros.' monster universe, which centers around the titular movie creatures. The first entr into the new cinematic world came in 2014, with Godzilla. The second installment, Kong: Skull Island, was unveiled in theaters to rave reviews earlier this year. The Brie Larson and Tom Hiddleston-led flick pulled in $565 million USD worldwide (via Box Office Mojo). A Godzilla follow-up film, entitled Godzilla: King of the Monsters, is currently in production. Kyle Chandler, Vera Farmiga, Charles Dance, and Millie Bobby Brown (among others) star in the sequel. 
Wingard recently finished production on a live-action adaptation of Death Note, a well-loved Japanese anime series. The film is due out on Netflix in August. 
Godzilla vs. Kong is set to debut on May 22, 2020.