Godzilla Vs. Kong Casts Alexander Skarsgard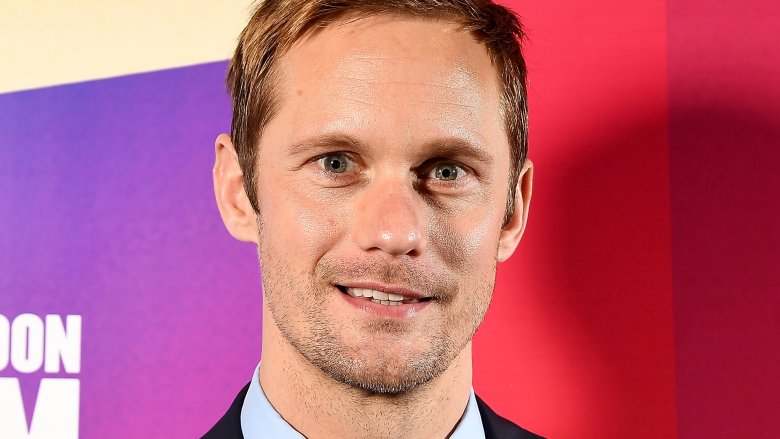 Getty Images
Alexander Skarsgård has landed a monster of a role. 
As detailed by Variety, Skarsgård is currently in negotiations to star in the Adam Wingard-directed film Godzilla vs. Kong. 
Concrete details on Skarsgård's character are under lock and key over at studio Legendary Entertainment, but Variety notes that he's "expected to play the leader of a military unit." 
Skarsgård will share the screen with Stranger Things actress Millie Bobby Brown, Atlanta star Brian Tyree Henry, and Deadpool 2 actor Julian Dennison for the film. Legendary hasn't revealed much in regards to what will go down in Godzilla vs. Kong, but it's evident based on the title that the two monsters — the fire-blasting behemoth Godzilla and the enormous gorilla King Kong — will go head to head in an epic battle. 
The fourth installment in the Godzilla-and-Kong movie series, Godzilla vs. Kong follows after Gareth Edwards' Godzilla, Jordan Vogt-Roberts' Kong: Skull Island, and Michael Dougherty's Godzilla: King of the Monsters, which is slated for release on May 31, 2019. Brown will reprise her King of the Monsters role as Madison Russell, the daughter of Vera Farmiga's paleobiologist Dr. Emma Russell. Additionally, King of the Monsters star Kyle Chandler will return for Godzilla vs. Kong, again appearing as Mark Russell. 
With the Golden Globe-winning Skarsgård now on board, Legendary is proving that it's on a mission to make Godzilla vs. Kong a dazzling entry into its MonsterVerse film franchise. And though Skarsgård gained acclaim for his work on True Blood and shocked everyone with his captivating turn on HBO's thrilling mystery series Big Little Lies, for which he earned an Emmy and a Golden Globe, the actor has plenty of experience on the film side of Hollywood. This year alone, Skarsgård starred in Netflix's Mute and Hold the Dark, and in 2019, he'll appear in Flarsky, The Hummingbird Project, and The Aftermath. Skarsgård's one busy dude, and now that he's signed on to Godzilla vs. Kong, he's only going to get busier.
Godzilla vs. Kong is scheduled to open in theaters on May 22, 2020.