Godzilla Vs. Kong Will Have A Definite Winner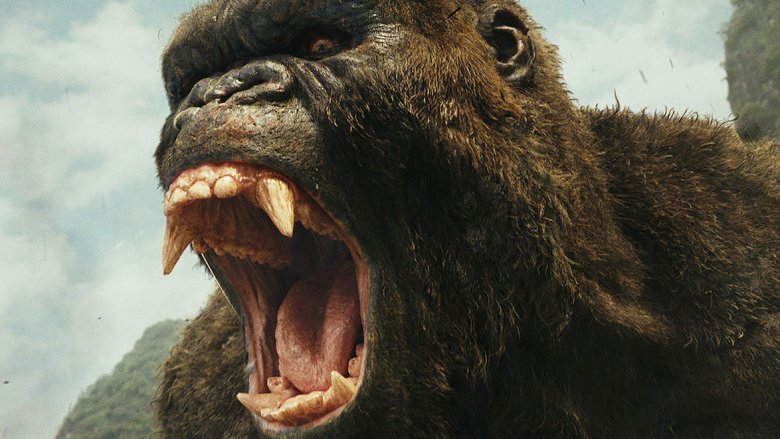 When two mega movie monsters step into the ring to battle it out, you had better believe someone (or something) will come out on top. And though we may not know who or what exactly will take the cake in the upcoming Godzilla vs. Kong, director Adam Wingard does, and he insists that there will be a clear-cut winner. 
"I do want there to be a winner," Wingard told Entertainment Weekly during a visit to New York. "The original film [1962's King Kong vs. Godzilla] was very fun, but you feel a little let down that the movie doesn't take a definitive stance. People are still debating now who won in that original movie, you know. So, I do want people to walk away from this film feeling like, Okay, there is a winner."
The filmmaker also commented on his recent visit to Atlanta, Georgia, where he spent time on the set of Michael Doughterty's own creature-feature turn Godzilla: King of the Monsters. "It was really cool," Wingard revealed before explaining how the experience helped influence Godzilla vs. Kong. "Part of me just wanted to go there and see what a $200 million—or whatever it's costing — movie liked like. And I was kind of relieved to see that, at a certain point, movies can only get so big. That's kind of what I got from it. It was really educational, just from that perspective. Mike was really nice. I'd never met him before. I walked up to him on set and he was taking pictures of one of the props or something, and he was laughing with somebody, and I was like, 'Oh, this was really encouraging, to see that you're smiling and looking happy!' Because he was halfway through that production, so he could have been in horrible shape."
Godzilla vs. Kong is a part of Legendary and Warner Bros.' monster universe that focuses on reviving old-school movie creatures into the modern film landscape. 2014's Godzilla was the first entry into the new cinematic world, followed up by this year's Kong: Skull Island. Starring Brie Larson and Tom Hiddleston, Kong: Skull Island made massive waves at the box office, yielding a whopping $566.6 million USD worldwide. Another Godzilla flick, entitled Godzilla: King of the Monsters, is currently in production and stars Kyle Chandler (Bloodline), Vera Farmiga (Bates Motel), Millie Bobby Brown (Stranger Things), O'Shea Jackson Jr. (Straight Outta Compton), Charles Dance(Game of Thrones), Bradley Whitford (Get Out), Thomas Middleditch (Silicon Valley), and Zhang Ziyi (Crouching Tiger, Hidden Dragon). 
We'll find out how the lizard versus ape battle ends when Godzilla vs. Kong arrives on screens on May 22, 2020. As we wait until then, check out the scariest new movie and television monsters of 2017.