Deadpool 2's Julian Dennison Joins Godzilla Vs. Kong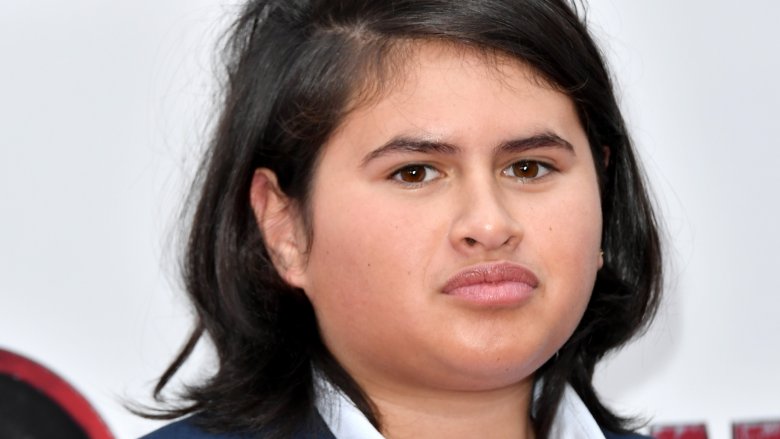 Getty Images
Deadpool 2 breakout star Julian Dennison has booked his next big blockbuster. According to The Hollywood Reporter, the New Zealand-born actor has joined the upcoming Godzilla vs. Kong, which has been slated to hit theaters in 2020. Dennison is also known for Paper Planes, Chronesthesia, and Taika Waititi's Hunt for the Wilderpeople.
Plot details for Godzilla vs. Kong are being kept under wraps, but we do know that the film will also star Avengers: Infinity War's Van Marten and Crouching Tiger's Ziyi Zhang. Blair Witch's Adam Wingard is set to direct the film, which is working off a script out of a writers' room including Pirates of the Caribbean's Terry Rossio, Star Trek Beyond's Patrick McKay and J.D. Payne, The Maze Runner's T.S. Nowlin, and Babylon Five's J. Micahel Straczynski.
"I do want there to be a winner," Wingard previously said of the movie's big fight. "The original film [1962's King Kong vs. Godzilla] was very fun, but you feel a little let down that the movie doesn't take a definitive stance. People are still debating now who won in that original movie, you know. So, I do want people to walk away from this film feeling like, 'Okay, there is a winner.'"
Godzilla vs. Kong will be the fourth entry in Legendary and Warner Bros.' Monsterverse, which kicked off with 2014's Godzilla. The company followed that up with 2017's Kong: Skull Island, which grossed over $565 million worldwide. They are currently working on Godzilla: King of Monsters, starring Vera Farmiga, Kyle Chandler, and Millie Bobby Brown. That film is set to hit theaters on May 31, 2019.
Godzilla vs. Kong will debut on May 22, 2020.