Iron Fist's Jessica Henwick Joins Cast Of Godzilla Vs. Kong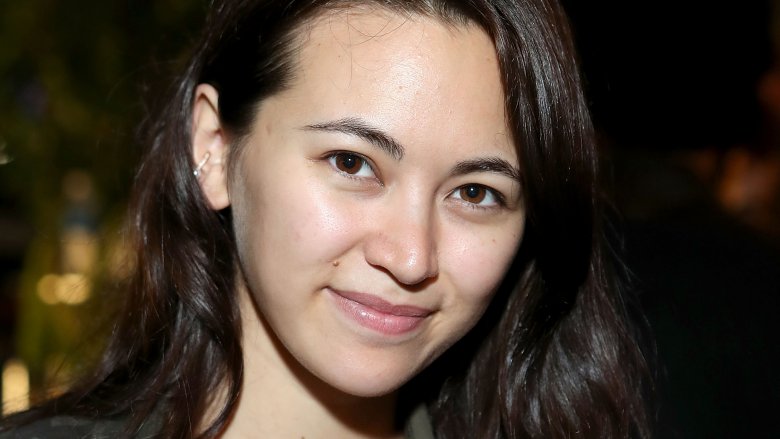 Getty Images
The monster mash Godzilla vs. Kong just keeps getting bigger.
Jessica Henwick, best known for her roles on Game of Thrones and the Netflix Marvel series Iron Fist, is the latest to join the cast of the upcoming Legendary Entertainment crossover feature, according to Variety.
It's not yet known what role she'll be playing, but it would surprise no one if she should continue to steal every scene she's in. Her character Colleen Wing was the undisputed high point of both seasons of the oft-maligned Iron Fist and team-up miniseries The Defenders, both of which raised her profile significantly despite falling short of fan expectations.
Henwick joins an absolutely stacked cast, which has already ballooned to epic proportions, even though the feature isn't set to be released until 2020. Already on board are Millie Bobby Brown (Stranger Things), Alexander Skarsgard (True Blood), Julian Dennison (Deadpool 2), Brian Tyree Henry (Atlanta), and Rebecca Hall (Professor Marston and the Wonder Women). You're Next and Death Note director Adam Wingard will helm the picture.
Next up for Legendary's "MonsterVerse" is Godzilla: King of the Monsters, which will be the third film in the series (after 2014's Godzilla and 2017's Kong: Skull Island) and is currently before the cameras. That movie will hit screens in 2019, and in addition to presumably setting up the slugfest with Kong, it'll also mark the first MonsterVerse appearances of Rodan, Mothra, and King Ghidorah.
In the unbelievable onslaught of would-be cinematic universes that have popped up in the wake of Marvel Studios' box office-shattering success, Legendary's attempt — while only two films deep — could arguably be seen as one of the more successful. The five films of the DC Extended Universe, by way of comparison, have managed a worldwide gross of just over $3.7 billion dollars, which included a severely underwhelming $658 million dollar total for ensemble flick Justice League. 
With less fanfare and smaller budgets, the MonsterVerse has approached $1.1 billion dollars worldwide, with Kong: Skull Island eclipsing Godzilla's total by nearly $40 million dollars. The films have thus far been patient with their universe-building and garnered respectable reviews. Should Legendary stay the course, it's not unrealistic to think that the MonsterVerse could one day challenge the DCEU for second place in the Cinematic Universe Sweepstakes.
It certainly doesn't hurt that the lone released trailer for Godzilla: King of the Monsters looks freaking spectacular, promising the kind of kaiju-on-kaiju (sorry, "Titan-on-Titan") action sorely missing from the previous films. One can only imagine what will happen when Legendary's two Kings finally meet; it's safe to say they probably won't go out for a beer.
Godzilla: King of the Monsters will hit screens on May 31, 2019. Godzilla vs. Kong is slated for release on May 22, 2020.