Attack On Titan Movie In The Works With It Director Andy Muschietti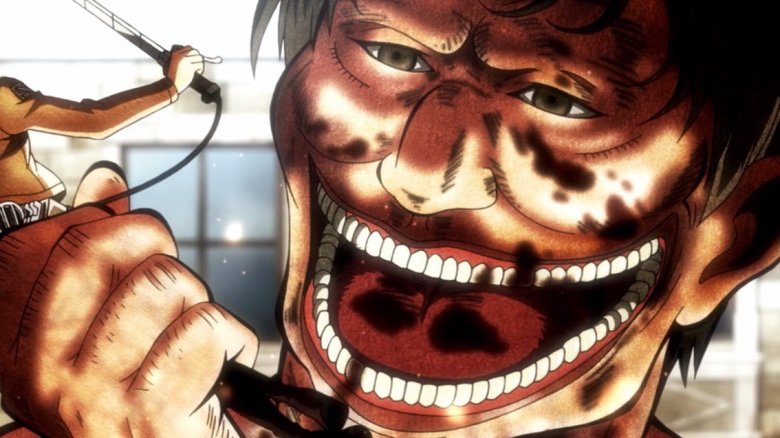 Andy Muschietti is moving from one massive property to another.
Per Variety, Warner Bros. has tapped Muschietti, who helmed the 2017 translation of Stephen King's It, to direct a feature film adaptation of the Japanese manga series Attack on Titan. 
Alongside Muschietti as director, Fantastic Beasts and Harry Potter franchise producer David Heyman, Hawaii Five-O and Heroes actor Masi Oka, and Muschietti's sister and creative partner Barbara Muschietti are set to produce the Attack on Titan film. Warner Bros. has yet to select a writer to pen the script, and, of course, the cast roster remains completely empty for the time being.  
Written and illustrated by Hajime Isayama, the Attack on Titan manga series takes place in an alternate world in which giant walls protect cities and their inhabitants from colossal, man-eating humanoids known as — you guessed it — Titans. The series debuted in Kodansha's Bessatsu Shōnen Magazine in September of 2009, and has since gone on to become one of the most popular and best-selling mangas of all time. 
Muschetti's Attack on Titan will mark the third screen adaptation of the manga series, following after the two-part Shinji Higuchi-directed Japanese film from 2015 and the Wit Studios-produced anime television series that launched in 2013 and is currently in its third season. 
Attack on Titan seems the perfect project for Muschietti, as it's sprinkled with elements of horror and features some terrifying beasts — both of which the filmmaker is incredibly familiar with. Perhaps Muschietti will pull a Quentin Tarantino and cast some of his past collaborators like Javier Botet (the Hobo in It) or Bill Skarsgård (Pennywise in It) to portray two of the Titans, or even step up to do double duty as the film's writer, just as he did with his 2013 horror feature Mama. 
Even with his experience in bringing written works to the big screen and his comfort with all things creepy, Muschietti walks a fine line with Attack on Titan, just as all filmmakers directing book-to-movie adaptations have. The film will undoubtedly carry a massive budget (this is Warner Bros. we're talking about here), granting Muschietti the opportunity to do something inspired and unique with the new project. But if he wants to remain faithful to the source material, and thus please longtime Attack on Titans fans, Muschietti can't go too wild or take too many creative liberties — a sin that a lot of past manga and anime adaptations have committed. Muschietti's track record is solid, though, so we remain confident that his version of Attack on Titan will be one of titanic excellence.
Check back with Looper for future updates on the upcoming Attack on Titan film.