Fantastic Beasts 2 Star Ezra Miller Addresses Critics Dismissing The Sequel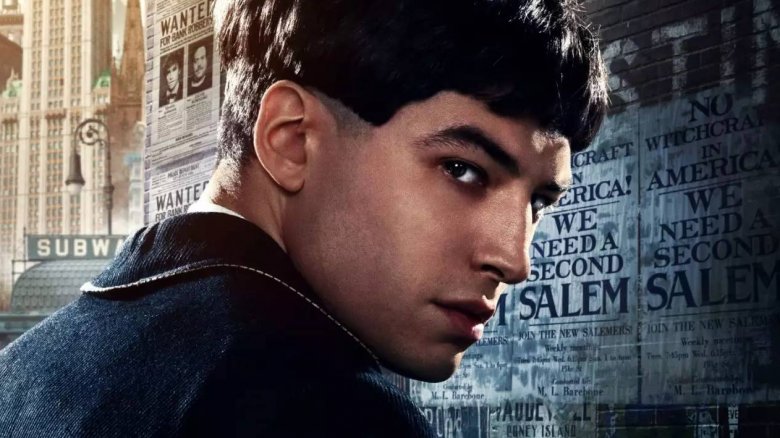 Ezra Miller has no time for naysayers. 
Miller, who stars as Obscurial wizard Credence Barebone in the Harry Potter spin-off franchise Fantastic Beasts, recently addressed critics who have been slamming the upcoming sequel film Fantastic Beasts: The Crimes of Grindelwald ahead of its November 16 release. 
From director David Yates and screenwriter J.K. Rowling (the author of the Harry Potter novel series and the creator of the entire fictional wizarding world) defending the casting of Johnny Depp as the central villain Gellert Grindelwald to the film reportedly skirting around Albus Dumbledore's sexuality to South Korean actress Claudia Kim portraying the snake Nagini, there have been numerous controversies surrounding The Crimes of Grindelwald. And Miller isn't here for the backlash.
The 26-year-old actor opened up to Total Film (via Games Radar) about the dissension that has descended upon the impending follow-up film, stating that people should do their own research before passing judgement. 
"Why don't you wait until you see the film before you start talking s*** on Twitter?" said Miller. "Or wait to make up your own mind about something for once in your life. Do your own research. Make up your own mind. Follow your heart, and really, really investigate situations before you identify yourself and pick a side, and start throwing things at the opposition. Because that's what's totally screwing everything up right now. And it polarizes us. We're all human, and there's a lot of things we can agree on."
Of the major criticisms aimed at Yates, Rowling, and the rest of the Fantastic Beasts franchise team, Miller spoke about Yates' past remarks that The Crimes of Grindelwald won't explicitly state Dumbledore (played in the film by Jude Law) is gay or directly explore his relationship with Grindelwald. 
When asked earlier this year if the movie would make Dumbledore's sexuality crystal clear, Yates replied, "Not explicitly. But I think all the fans are aware of that. He had a very intense relationship with Grindelwald when they were young men. They fell in love with each other's ideas, and ideology and each other" (via Entertainment Weekly). 
The director then clarified his statement, telling Empire (via Hypable), "In that earlier interview, I didn't say Dumbledore's not gay. He is. This part of this huge narrative that Jo [Rowling] is creating doesn't focus on his sexuality, but we're not airbrushing or hiding it ... the story [of the romantic relationship] isn't there in this particular movie but it's clear in what you see ... that he is gay. A couple of scenes we shot are very sensual moments of him and the young Grindelwald."
For Miller's part, he believes that Dumbledore's sexuality is explicit, and he's baffled by the idea that "every form of representation has to look the same."
"For me, personally, I find Dumbledore's queerness extremely explicit in this film. I mean, [it's] all around. He sees Grindelwald, his young lover who's the love of his life; he sees him in the Mirror of Erised. What does the Mirror of Erised show you? Nothing more than the most desperate desire of your heart. If that's not explicitly gay, I don't know what is," said Miller. "I think it's also really powerful to have characters who are fascinating, dynamic people, doing magical works in the world, and that the story does not only pertain to their sexuality."
He added that people — critics and fans alike — should "acknowledge the gift that Jo Rowling gave us by writing one of the greatest characters in literary history, one of the most beloved characters across the whole spectrum of civil society, and the beliefs and ideologies there ... and then, at the end of writing that series, was like, 'Oh, yeah, and he's gay. What? Step to me.'" Miller concluded, "She is forever a god for that."
Suffice it to say, there has been no shortage of censure leveled at Fantastic Beasts: The Crimes of Grindelwald. Plenty of people are already denouncing it as problematic and have been announcing plans to boycott the sequel, which may affect how the film performs at the box office. Miller's comments here might make some fans reconsider their stance on The Crimes of Grindelwald, but there's no guarantee that that will happen. 
The good news is that studio Warner Bros. has three more movies planned for the Fantastic Beasts film series following The Crimes of Grindelwald, so even if the sequel does stumble and splat when it premieres as a result of all the negative press, the franchise has plenty of time to recover. 
Fantastic Beasts: The Crimes of Grindelwald will open wide on November 16.