Fantastic Beasts Will Be A Five-Movie Series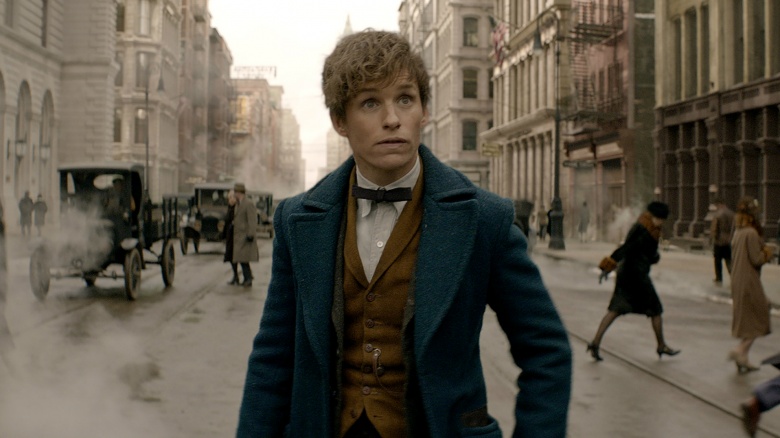 When J.K. Rowling does something, she does it with as many sequels as possible.
About a month before the release of the Harry Potter spinoff prequel Fantastic Beasts and Where to Find Them, the author and first-time screenwriter revealed that the film will be just the first installment of a five-movie franchise.
Rowling made the announcement (via Variety) during a Warner Bros. fan event in London, joined by the cast of Fantastic Beasts and director David Yates. A few months back, Warner Bros. announced that a second movie in the series was already in the works.
"We always knew that it was going to be more than one movie, we knew that from the start," Rowling said. "So we set a trilogy as a sort of placeholder, because we knew there would be more than one movie. But I've now done the plotting properly, so we're pretty sure it's going to be five movies."
The first Fantastic Beasts flick is set in New York City in 1926, but Yates–who also directed the final four Harry Potter films–said the second movie will take place in another "global" city. "It will be very different," he said. He also revealed that young versions of Albus Dumbledore and Gellert Grendelwald will show up in the first installment.
Eddie Redmayne, who plays lead character Newt Scamander, admitted that he feels a lot of pressure to live up to the success and popularity of the Harry Potter movies. "The honest answer is that I feel enormous pressure," he said. "We put quite high expectations on ourselves. We didn't want to screw it up."
Fantastic Beasts and Where to Find Them arrives in theaters Nov. 18. Watch the trailer and check out our theories about what's to come.