Fantastic Beasts Director Defends Johnny Depp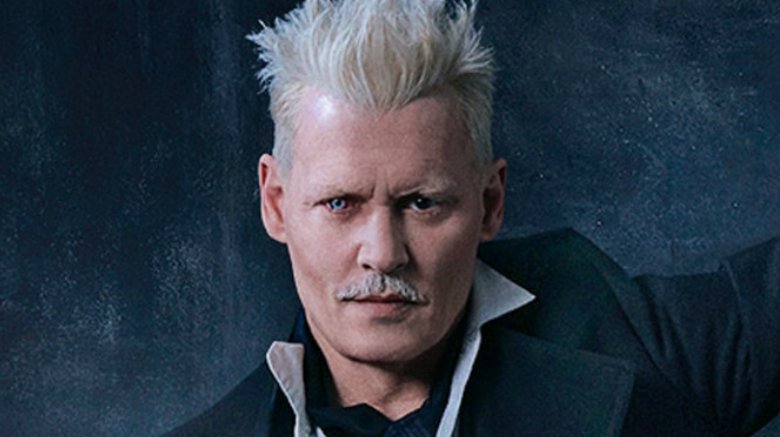 Warner Bros.
Although many fans would like to see Johnny Depp replaced as Gellert Grindelwald in Fantastic Beasts: The Crimes of Grindelwald, the team behind the movie has his back.
Director David Yates indicated to Entertainment Weekly there's very little chance Depp will be dropped from the Harry Potter prequel in the wake of domestic abuse allegations made by his ex-wife Amber Heard. 
"Honestly, there's an issue at the moment where there's a lot of people being accused of things, they're being accused by multiple victims, and it's compelling and frightening," Yates said. "With Johnny, it seems to me there was one person who took a pop at him and claimed something. I can only tell you about the man I see every day: He's full of decency and kindness, and that's all I see. Whatever accusation was out there doesn't tally with the kind of human being I've been working with."
Heard made formal accusations against Depp in May, but withdrew the allegations one day before a restraining order hearing was scheduled to begin in August. 
Yates noted that several of Depp's exes including Winona Ryder, Vanessa Paradis, and Lori Anne Allison have publicly defended him. Ryder told People that Depp was "never abusive at all" during their four-year relationship. "I only know him as a really good, loving, caring guy," she said.
Depp debuted as the dark wizard Grindelwald during a brief appearance in last year's Fantastic Beasts and Where to Find Them, but he'll take on a much more central role in the coming installment. In the movie, Newt Scamander (Eddie Redmayne) teams with a young Albus Dumbledore (Jude Law) to bring the rogue wizard to justice.
Many fans were dismayed to see Depp still involved with the Fantastic Beasts sequel when the first official cast photo was released a few weeks ago. However, Yates said the claims against Depp aren't the same as those recently made against the likes of Harvey Weinstein, Kevin Spacey, and Louis C.K.
"It's very different [than cases] where there are multiple accusers over many years that need to be examined and we need to reflect on our industry that allows that to roll on year in and year out," Yates said. "Johnny isn't in that category in any shape or form. So to me, it doesn't bear any more analysis. It's a dead issue."
Fantastic Beasts: The Crimes of Grindelwald opens Nov. 16, 2018.