Hobbs & Shaw: Dwayne Johnson Reveals First Look At Fast And Furious Spin-Off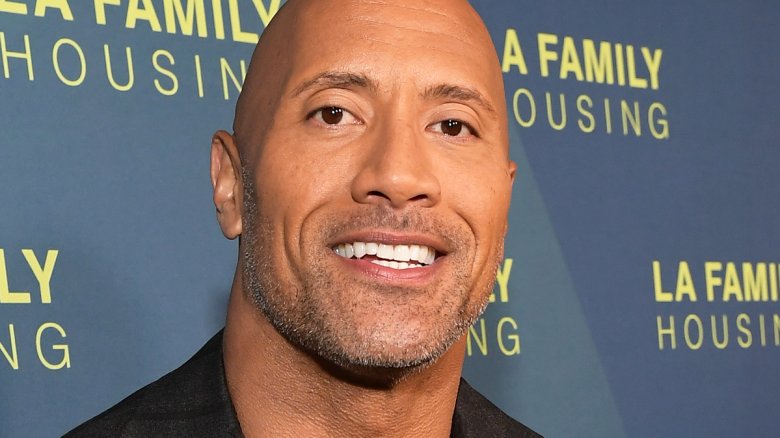 Getty Images
They're either gonna get along or they're gonna get it on. 
Fast and Furious franchise star Dwayne "The Rock" Johnson poked fun at the melodramatically intense dynamic between his character, former Diplomatic Security Service agent Luke Hobbs, and Jason Staham's military man-turned-mercenary Deckard Shaw when he revealed the first look at Hobbs & Shaw. 
Taking to Instagram, Johnson shared a black and white photo of himself and Statham in character and on set of the film, a spin-off of the street-racing, law-evading action film franchise. Johnson's Hobbs is seen wearing a leather motorcycle jacket and standing on one side of a table, staring Statham's Shaw directly in the face. Both men's fists are on the table, which has various papers and what appears to be a map resting on it, and neither one wants to tear their gaze away from the other. (Like we said, Hobbs and Shaw are a little operatic.)
"We either gonna get along or we gonna get it on. F*** getting along," Johnson wrote in the caption, adding a smiling purple devil face emoji to really drive home his love of mischief. "Great first week of shooting our Fast & Furious spin-off, 'HOBBS & SHAW' with my ace @jasonstatham. We're havin' a blast disrupting the norm to deliver something fresh, cool, fun and bad ass for the fans."
Directed by David Leitch, the same guy who made Atomic Blonde and Deadpool 2, Hobbs & Shaw is said to focus on Hobbs forming an "unlikely alliance" with Shaw. But, as Johnson teased here, not everything will go as planned for the two characters — and the film as a whole might not be exactly what fans are expecting either.
When Hobbs & Shaw entered production in September, Johnson noted that Leitch will "evolve the franchise in exciting and fresh new ways" with Hobbs & Shaw. This evolution will apparently include growing darker and grittier, as Statham previously told Collider Leitch is aiming to create a Fast movie that doesn't look or feel quite like the other franchise installments. 
"I think Dave Leitch's taste is a little more grounded and a little darker. If you see Atomic Blonde, and it is just superb, his taste is definitely in a [different world]. I think he's looking to do something that doesn't look exactly like a Fast movie although it's the Fast characters," said Statham. "He's trying to do his own thing with it and give it a real sense of credibility ... I think Dave is going to get this one gritty, real, and f***ing hardcore."
Sounds like Hobbs & Shaw, which also stars Idris Elba and Vanessa Kirby, will blow everyone's minds when it debuts next summer, on August 2, 2019.